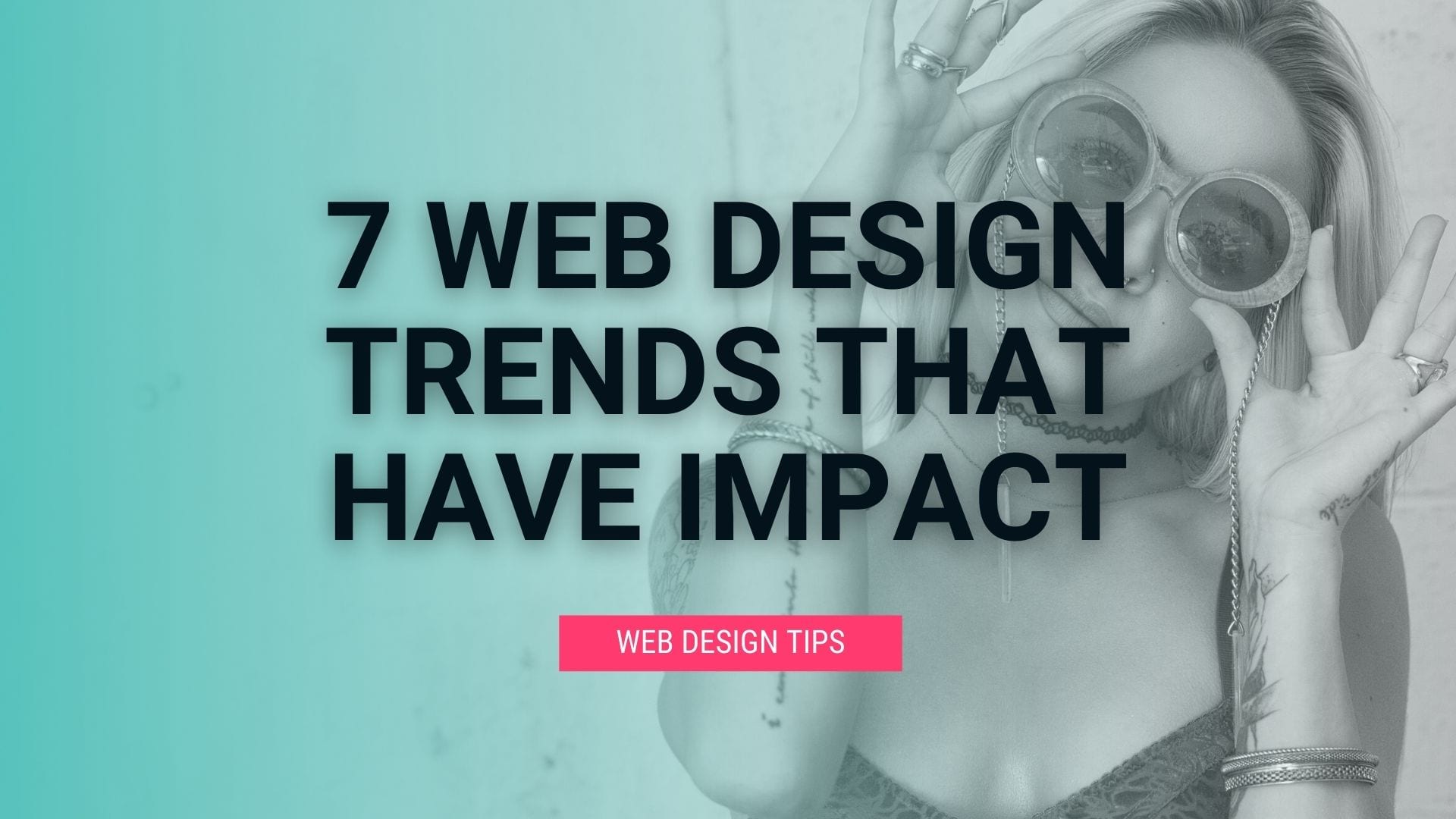 2020 is an exciting year for digital and web design in general, with website designers embracing futurism and ditching old web design trends. We love stumbling upon shiny new design elements and how web agencies are visually pushing the boundaries of how websites should look and interact.
But which web design trends actually work to add value and convert customers? Our list of best web design trends for 2020 puts usability first, while looking at ways to create up-to-date websites that make a strong visual impact.
1. Minimalist website design
Invest time planning in your content strategy to drill down the most important information. Let your content breath with a simple layout and plenty of white space.
This one almost goes without saying, for years designers have recognised the importance of prioritising minimalist design to communicate a clear message. But in recent times, clean and uncluttered web design layouts have taken centre stage. Strip back your website design to the essentials, and consider swapping out textual content for a video or image that could communicate the idea in a more succinct way.
A web design trend which has come as a result of scroll culture is the use of abundant whitespace. Whitespace is an important design principle, giving users a break from busy sections and information overload. It can also help draw the eye to important web design elements such as buttons, forms and headlines.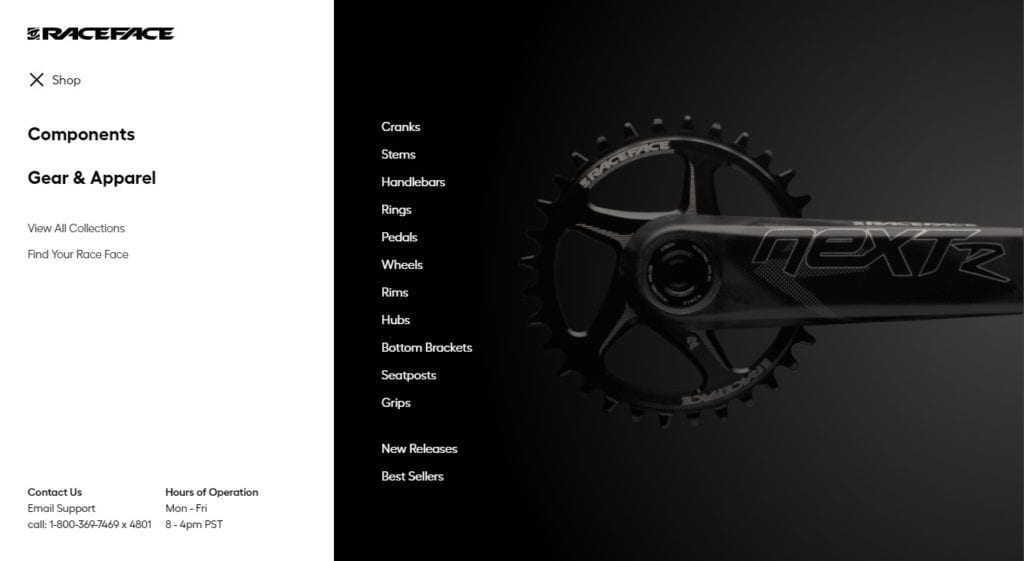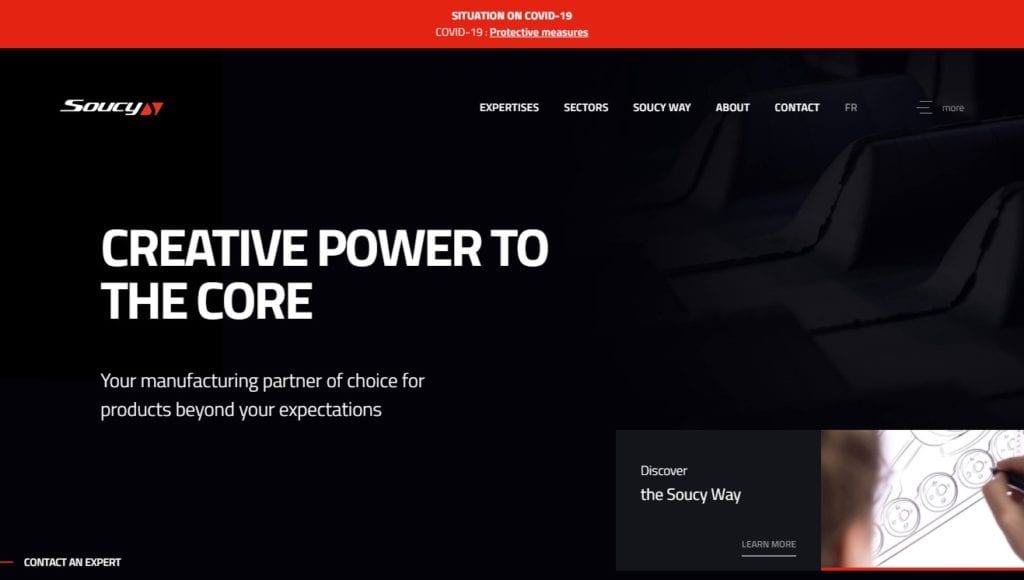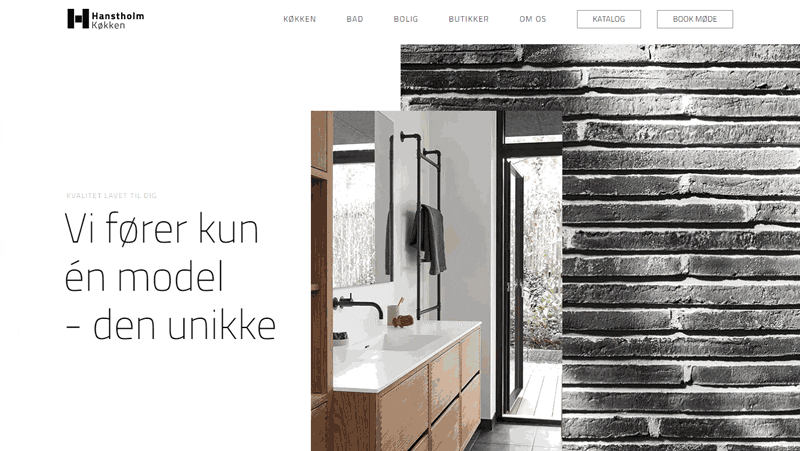 No longer are web designers confined to the restrictions of virtual 'real-estate' and trying to keep all elements within a certain screen height. Instead, they can design with a little more freedom to make sure important elements really stand out.
2. Personalised website design
Add human touches and true-to-life photography to evoke your brands personality.
Adding a sense of human personality to your website is a great way to connect with your audience on an emotional level. This explains why it is one of the most prevalent eCommerce web design trends, reaching the heart and soul of target consumers and loyal customer bases.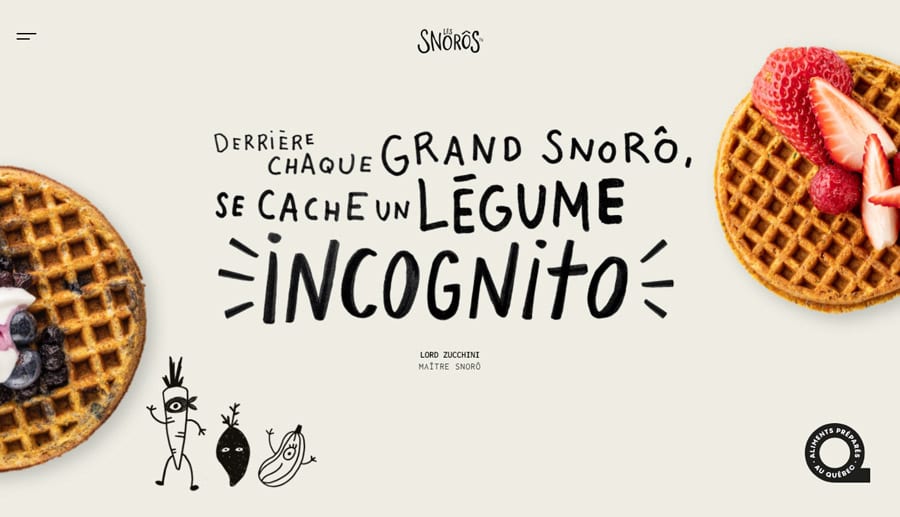 Of course, any illustration and personal touches need to resonate with your brand and make sense for your messaging. Consider exploring this as an option, as it can help humanize a corporate web design and add a contemporary design touch. However, hand-drawn elements aren't the only way to add personality. Invest time to source or photograph high-quality images that are perfectly tailored to your brand's specific needs. Read our article on the importance of images in marketing to find out more about what lifestyle imagery could work for your business.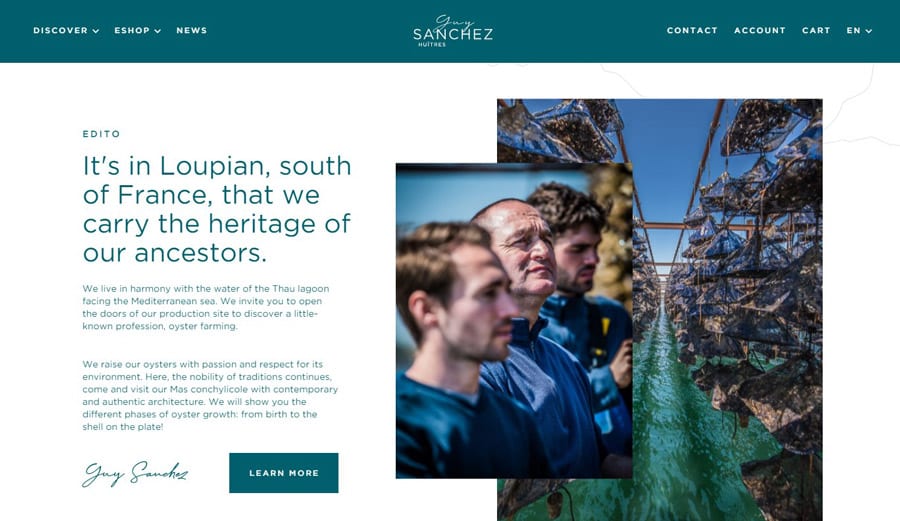 This web design for Guy Sanchez is a great example of how custom imagery can be showcased. The website has been purposefully designed to prioritise their photography, making sure not obscure with text, interactive elements or heavy colour overlays.
3. Incorporate social media into your website
Take a holistic approach to your digital presence by blurring the lines between your social media profile and your website.
It is likely that social media is at the heart of your digital marketing campaign, and one of the best ways to showcase this social presence of a brand is via your website.
Last year, actively engaged social media users in the UK spent 1 hour 50 mins per day scrolling through social media sites (Avocado Social). All this screen time means that people gain a deep understanding of how to navigate around these social sites – they are pros! You can harness this user knowledge by tailoring your website to be more in line with how social media websites operate. We've been seeing a heightened use of social media elements such as emojis, chat forms, animated GIFs and infinite scrolling feeds, which customers are already well accustomed to on sites like Facebook, Instagram and Twitter.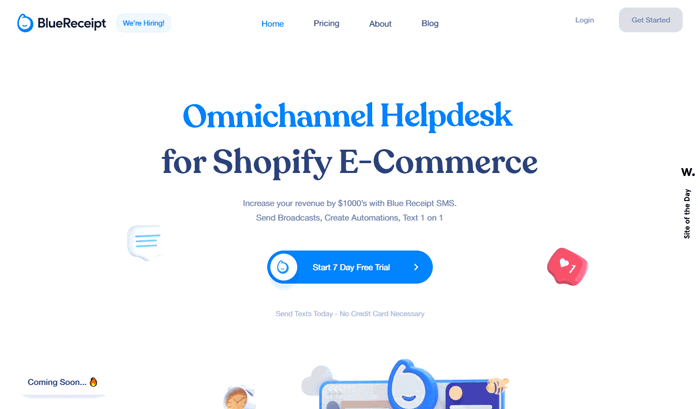 Another way to achieve this social media experience is by integrating your social media feeds in a more seamless way on your website. Using a premium WordPress plugin such as Instagram Feed by Elfsight allows the content of your feed to be styled to fit with the rest of your website.
4. Split screen web design trend
This trend is useful in eCommerce settings, where two product lines need an equal footing. It can also be a great design feature to layout your content.
If you have multiple top-level messages to convey, take advantage of the split screen web design trend to balance the content 50:50. We feel that this trend should be used only where completely appropriate, to ensure messages are not battling against each other. This is a particularly useful ecommerce website trend, as you might want to balance two product lines which are of equal footing e.g. menswear and womenswear.
If you have just one message to convey, a split-screen layout can still work well to structure your content. Balance imagery, patterns and textures on one side, and text, content and call-to-actions on the other.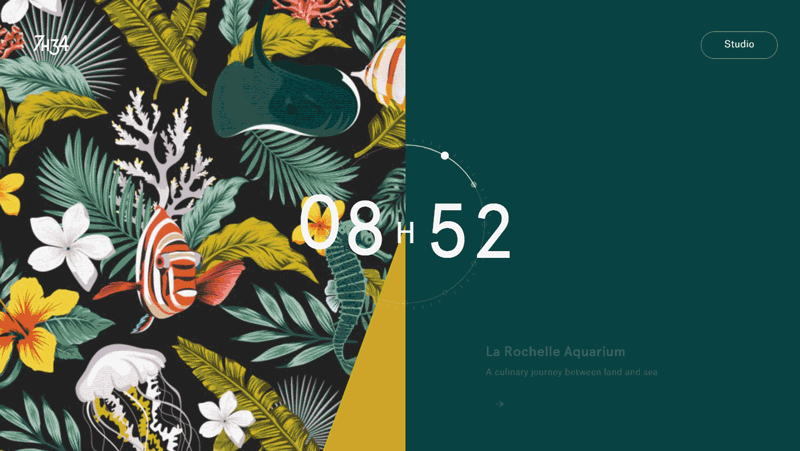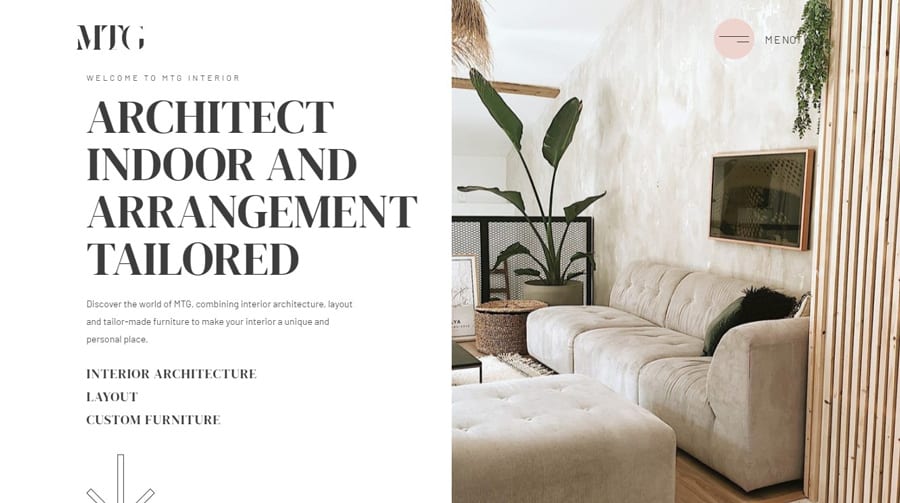 Other top web design trends to look out for…
2020 has seen a rise in all kinds of digital awesomeness; typography-based design, neon colour pops and floating layered elements.
5. Bold Typefaces
Strong, text-only design is a brave and impactful way to communicate your top-level messaging, but only if it works with your brand image.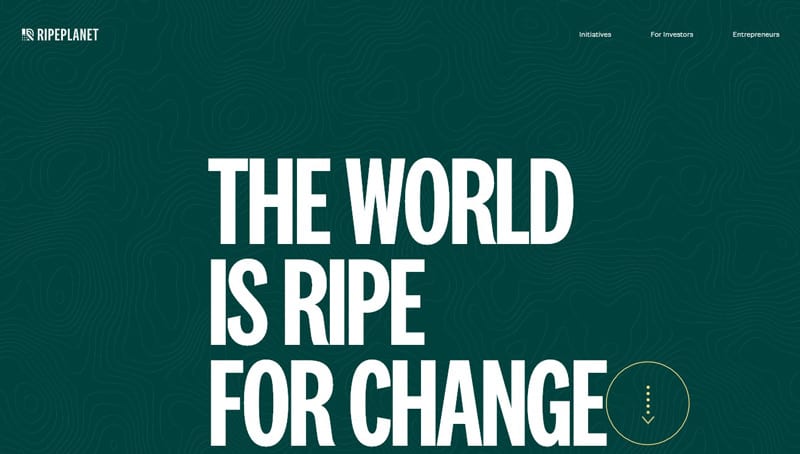 6. Neon Colours
Recently, businesses have been making brave colour choices, using luminous colour schemes to captivate their audiences. Our favourite way to incorporate this trend, especially for the less adventurous, is to select a bright colour for call-to-actions. This guides the user's eye, as well as adding fun pops of colour around the site.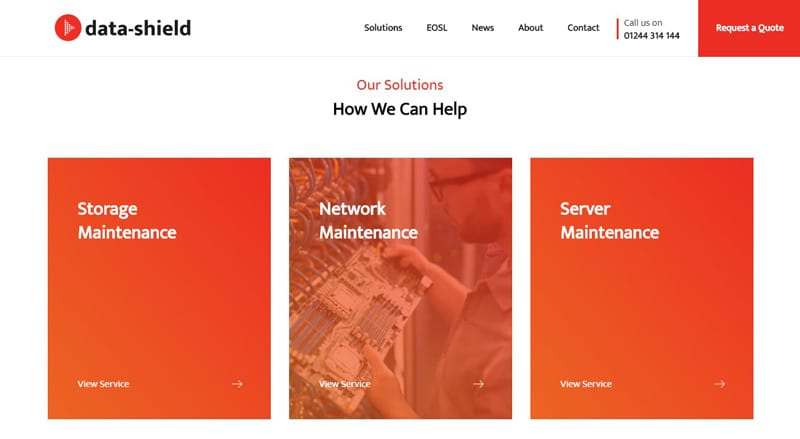 7. Floating Layers
Overlapping elements is a web design trend we've been seeing over the past couple of years. It can add a real sense of depth and interactivity to your content, especially when combined with animation. This is a tricky trend to get right, and should not just be done for the sake of it. We have come across examples that can be confusing to navigate and create unnecessary clutter. But when done correctly, it can be a great way to group content and boost style points.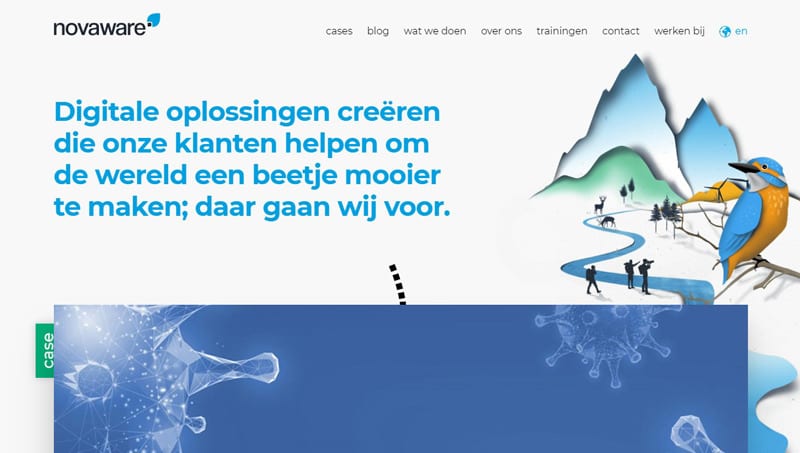 With all these top web design trends considered, it is important to do what works for your users and their specific needs. As long as you have them at the heart of your digital strategy, your website will never go out of style.
Solve (-ing) your web design challenges
At Solve, our expert team of geeks and geekesses take web design seriously. We really pack a punch with our websites, including ongoing support, consultancy, maintenance, solid hosting and all the essential website building elements in our packages. Check out some of our examples here.
A beautiful new website needs to be seen! We'll ensure your site will be viewed by the search engines and can be indexed by Google, so you can get ranking right from day one. Our unique blend of optimisation, digital marketing and web design has improved the ranking for hundreds of business from all over the world – some by as much as 25,000%! And you don't just need to take our word for it, our previous customers have left us some pretty awesome reviews on Google and 90% of our clients come from recommendation.
We solve SEO problems every day. If you need a boost, get in touch to see how we can help.