Video optimisation offers huge opportunities to bring your product / service to life and get seen by your target audience.
A well made, thoughtful video will separate you from your competitors in a long way while educating your potential buyers and ultimately increasing sales. As you will see below, Solve has proven to get videos seen by a large targeted following. The videos need to have an intent, purpose and provide real value to the person watching it.
Video brings your product to life and helps users to visualise the story of your business. We create and optimise videos to make your business more visible in this emerging area.
Video SEO
We have the experience and the skills to promote your video via organic and paid channels, depending on the desired outcome. There are different levels of optimisation we can offer and can work to varying budgets.
Note: Video SEO works better if you let us lay the SEO foundations from the outset. Video optimisation starts in production, so before you make it, get in touch.
YouTube Optimise
Like a website, a solid foundation is critical to support the columns of videos on top. We take time to make sure this is set up correctly. We will optimise your YouTube channel. This is a foundation to help all your videos perform and give the right impression to your visitors.
Video Optimise
We can optimise a video to potentially rank for search terms. We will optimise each video to maximise its potential. We will optimise and upload each video for a specific phrase.
Video Promotion
We promote your video to targeted audiences to get exposure on YouTube.
YouTube is the 2nd most used search engine after Google itself
Almost 5 billion videos are watched on YouTube every day!
YouTube has a 40 min average viewing session which is far longer than Facebook
On mobile alone, more 18-49 year olds watch YouTube during 'prime time' than the top 10 TV shows combined!
During an average month, 8 out of 10 18-48 year olds watch YouTube
Having a video on your website lowers bounce rate
If video is on your website, visitors spend more time on your site
Video brings your product/service to life
Higher conversion rate
Increased customer retention
+ more
Front page of the website
Key overarching pages (kitchen tour, why us)
Social media
Website elements
TV background (site office, reception, kitchen)
YouTube
YouTube marketing
Social media marketing
The potential for Instagram TV story snippets to be extracted from video footage for future promotional use (special offers, etc.)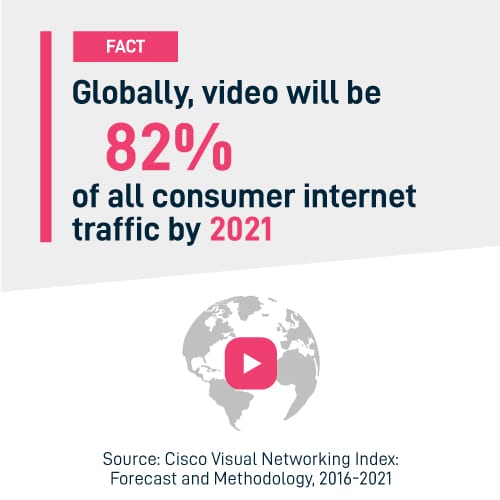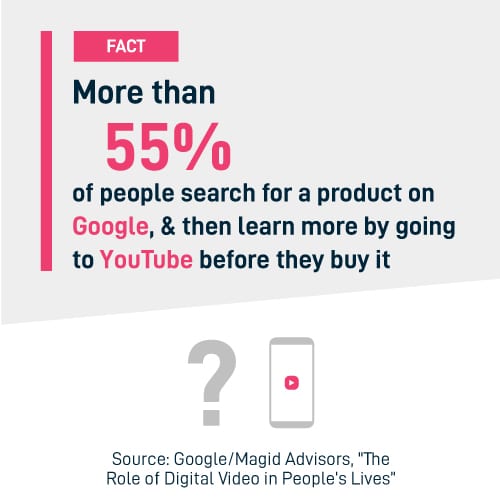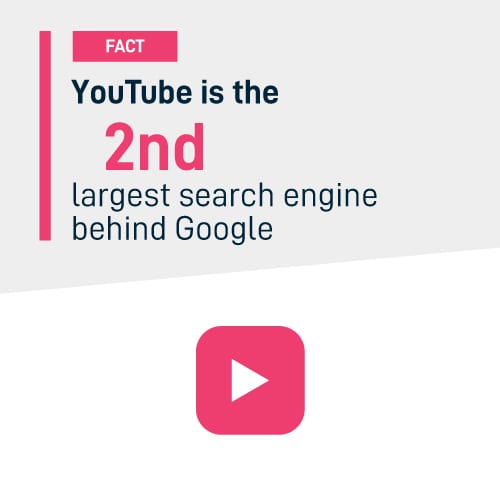 Video Production and Optimisation Examples
Who:
Jessica Zoob is an acclaimed contemporary British Artist whose work is internationally collected.
What:
We re-made a video which was too long into a shorter version with purpose
Optimised for search terms in YouTube
Who:
Yvonne Coomber is a British contemporary painter who creates sparkling & joyful wildflower glitter paintings inspired by nature, love and wild places.
What:
All videos are created in-house by Solve with intent and purpose to bring the art to life.
Optimised for search terms in YouTube
Optimised for advertising
Optimised for social posts
Results:
Video #1
Video #2
Over 123,000 views on YouTube / 40,000 on Facebook
 View Video #2 – Full Feature
Who:
Congham Hall is a beautiful luxury hotel and spa located in Norfolk.
What:
Optimised for search terms in YouTube
Optimised for advertising
Optimised for social posts
Results:
Video #1
Rank #1 in YouTube for 'Hotel Norfolk' +more
Over 158,000 views on YouTube / 19,000 views on Facebook
Who:
Padstow Sealife Safaris offer unique boat trips for an unforgettable experience to see stunning wildlife.
What:
Optimised for search terms in YouTube
Optimised for advertising
Optimised for social posts
Results:
Video #1
Rank #1 in YouTube for 'Boat Trips Cornwall' +more
Over 38,500 views on YouTube / Over 25,000 views on Facebook
Who:
The Park is a 5-star eco holiday park situated in the Mawgan Porth valley on the North Cornwall coast.
What:
Optimised for search terms in YouTube
Optimised for advertising
Optimised for social posts
Results:
Video #1
Rank #1 in YouTube for 'Holiday Park Cornwall' + more
Direct increase in website traffic & bookings
Over 18k views on Youtube