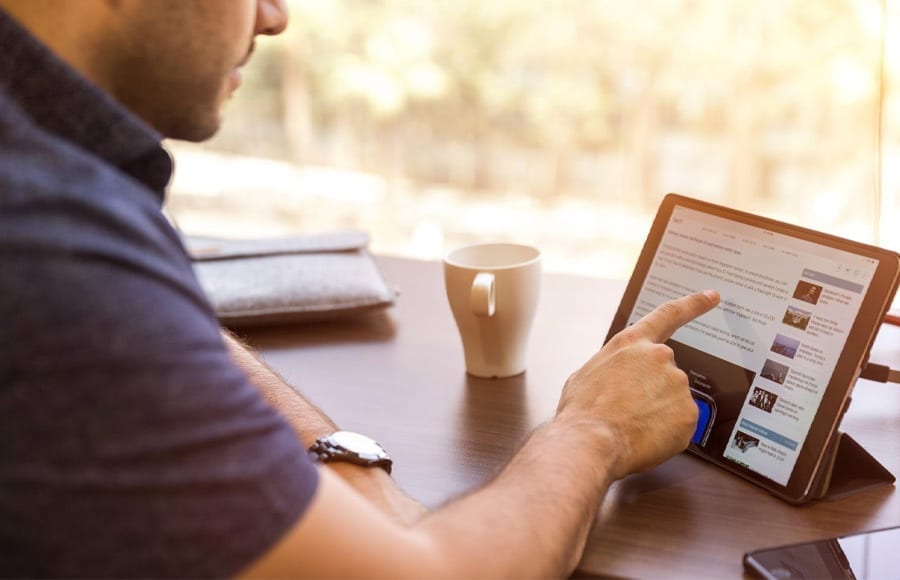 Quite often businesses and individuals overlook the potential of Linkedin in strengthening their SEO. In reality, Linkedin offers a supporting tool for your business SEO strategy. With its own SEO capabilities and its social media functionalities means Linkedin has great potential to improve SEO for a business website. By incorporating the right strategy, your Linkedin profile, company page and published content can rank organically on search engines.
The business networking opportunities available on Linkedin are massive and many marketing consultancies are utilising the platform within their wider organic search plans.
Linkedin is a Search Engine
Businesses need to understand and view Linkedin just like a typical search engine. Studies have suggested that Linkedin is the most popular platform for B2B development, highlighting how powerful the platform really is. There are numerous opportunities to utilise contact, promote content and promote your business to a targeted audience worldwide.
Google supports Linkedin
You may not be aware but Linkedin is rewarded with very high domain authority. With constant, fresh content delivery and a multitude of engaged and active users, Google views and rewards the platform with a high authority level and rank. There is a strong emphasis on job positions so make sure you have completed your job title, profile and responsibilities, using targeted keywords wherever possible.
How to improve your LinkedIn Profile
The profile section provides you with the opportunity to include all the important details, information that will make your profile really stand out. Try to include keywords that your customers may be searching for. Segmenting your profile into short concise points will help your profile stand out and improve overall readability, increasing the length of each potential user session.
Engagement metrics are an important factor to consider and do play a part in ensuring your profile ranks well on Google. Factors such as including a clear and professional profile picture, with the appropriate tag, will reduce users bouncing off your page.
Adding keywords to your profile page
Apply the same SEO knowledge and skills to Linkedin as you would to optimising a website. Remember to focus your attention on user intent and how targeted keywords can be incorporated into your page. As with website optimisation, avoid stuffing your target keywords into your profile. Instead scatter targeted phrases within your page, particularly within your summary section which will receive the most attention.
Update your Linkedin Profile URL
Make sure your profile is updated with your name and job title if possible. Aim to make your URL as clear and as concise as possible.
Use Social Factors to Enhance your SEO
Social engagement from your content on Linkedin is recognised by Google as ranking factors. As users engage with your content and click through to your website, it creates a signal that your content is valued and additional click through to your site create further positive engagement signs enhancing your SEO further.
Once you have established your profile explores the number of relevant groups that suit your potential customers. Contribute to these groups, comment on content and identify recurring themes. Use this information to develop high-quality content that is likely to be received well in your chosen group. As you produce valuable content, people will become more engaged and these social signs will have a knock-on effect on your relevant rankings and overall domain authority.