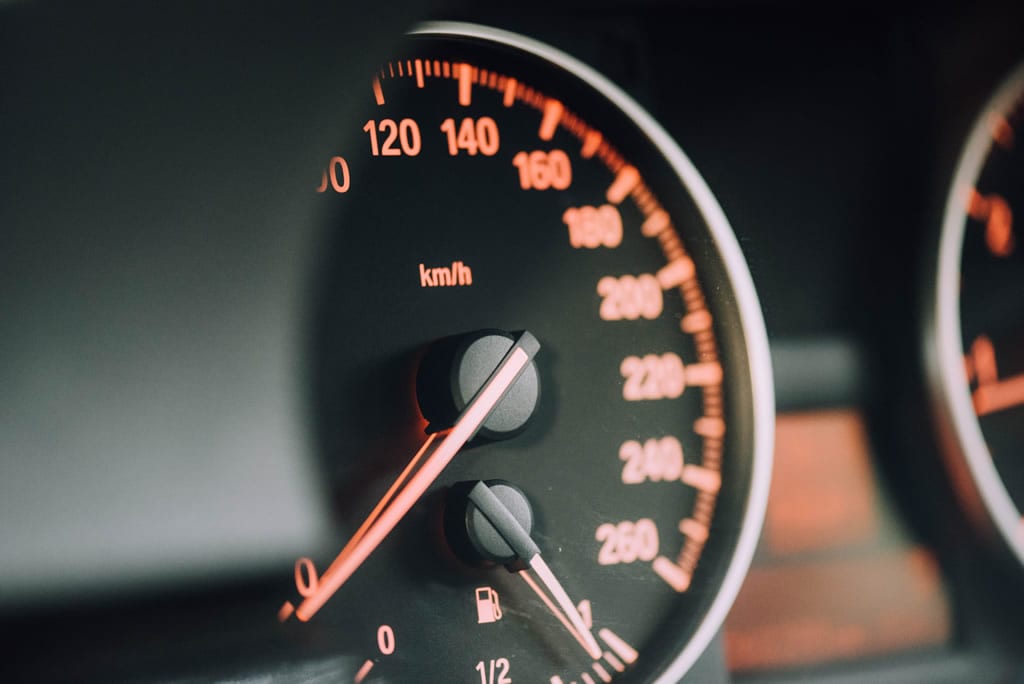 Page speed: we all take it for granted, but it could be costing your business thousands. Literally. Retail giant, Amazon, recently calculated that a one-second delay in page load speed could cost them $1.6 billion in sales each year. But how exactly does it affect your business?
It's the 21st century and people like fast sites, in fact, they expect a website to load almost instantly. Recent research concluded that 40% of people abandon a website that takes more than 3 seconds to load. People can't be bothered to wait, 3 seconds is a long time in the digital world and no-one wants the world wide web to become a worldwide wait.
Why does page speed matter?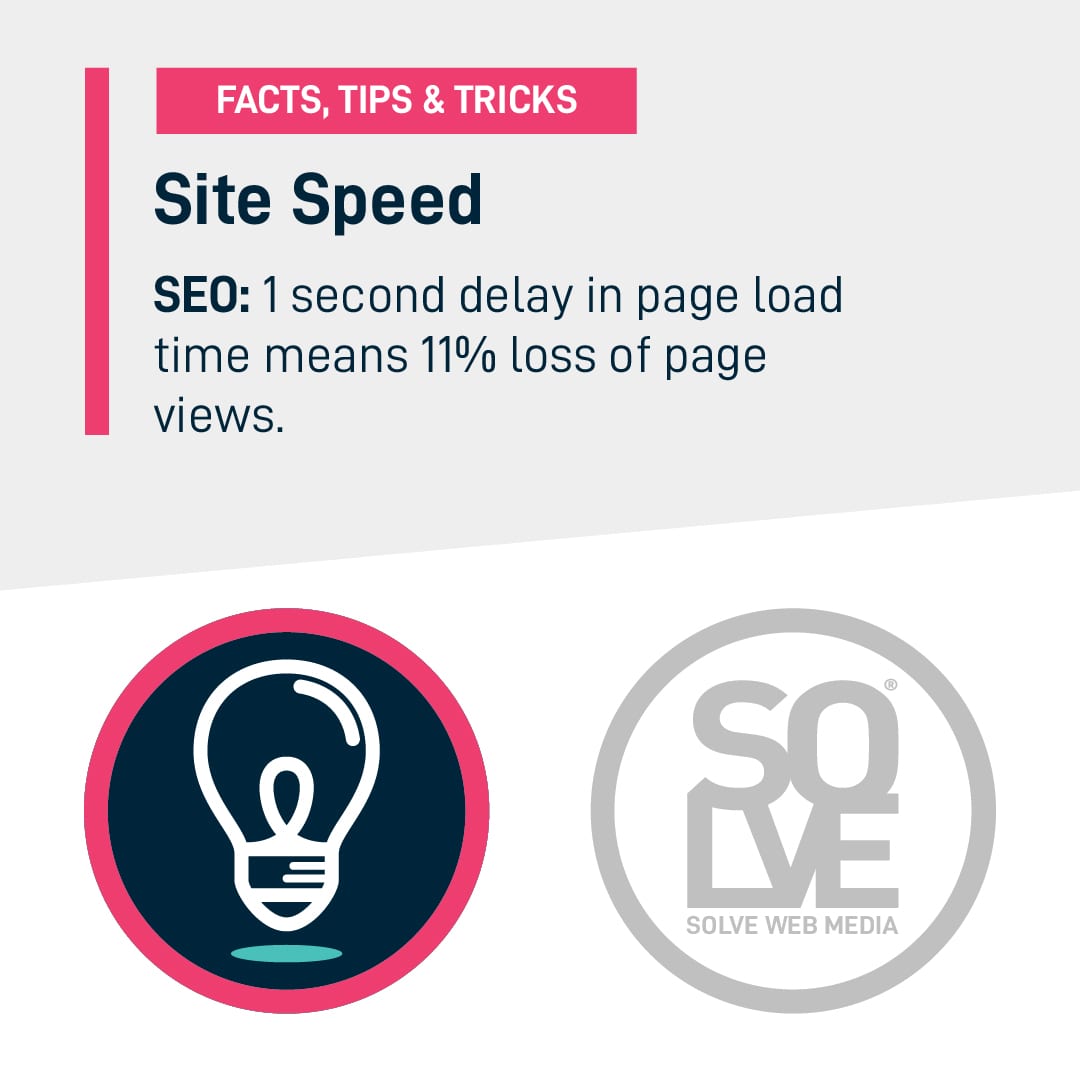 In essence, it's the first impression people get from your website. Before they have a chance to see your gleaming logo or legendary image carousels, they're sat waiting for your page to load, and boy do they notice.
We're always trying to make the web faster. There's nothing more frustrating than waiting an inherently long time for a page to load. At best it makes a bad first impression, but at worst, visitors will get completely fed up and bounce off your site. Slow and steady never wins the digital race.
Today, it's estimated that the cost of abandoned online shopping carts totals over $18 billion per year. In a survey of shopping cart abandonment, 18% of respondents claimed they abandoned their items due to slow page load – that equates to more than $3 billion in lost sales due to poor website performance.
And it's not just e-commerce websites that are in the firing line. Google itself has calculated that by slowing its search results by just four-tenths of a second, it could lose 8 million searches per day. Page speed has never been more critical.
Page speed is a ranking factor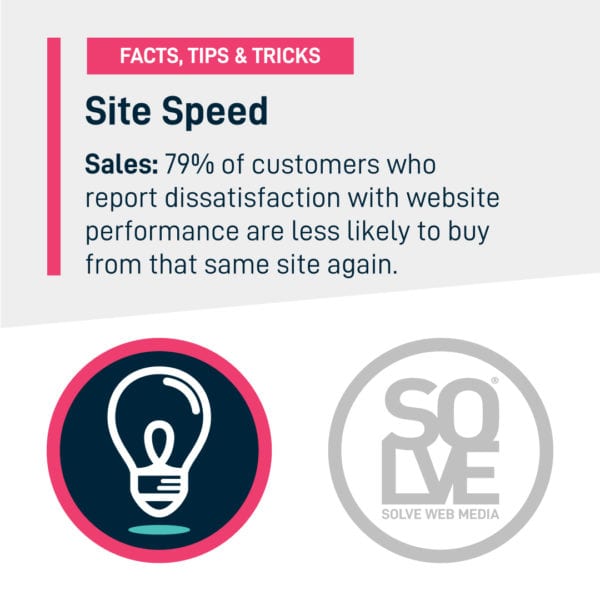 Google ranks faster sites higher – fact. It favours speedy sites because they give the best user experience. Faster sites mean less frustration for visitors. They find what they're looking for quicker and easier.
Quick-loading, optimised websites that provide a seamless user experience will have better conversion rates, reduced bounce rate and increased user time on site. All of which contribute to a better ranking too.
If a visitor has a positive experience of your site, they're less likely to bounce and look elsewhere. They'll continue to browse and are more likely to convert to a sale, especially if you have an e-commerce site. The amount of time they spend on your site will increase too and they'll usually look through more pages of your website.
The science here is simple – if your web page loads within the magical 3-second window, you'll have a happy customer, and Google likes happy customers.
Page speed on WordPress websites

If you're a WordPress user you're speaking our language. Of the top 10 million websites, 33.6% use WordPress (as of April 2019), and this platform is used by over 60 million websites worldwide.
It's a great content management system (CMS), but every great has its downfall and with WordPress it's code. The system is very code heavy and this can add valuable seconds to page speed.
Luckily, here at Solve, our servers are specially optimised for WordPress, meaning the race to load in under 3 seconds can continue.
Page speed in the mobile era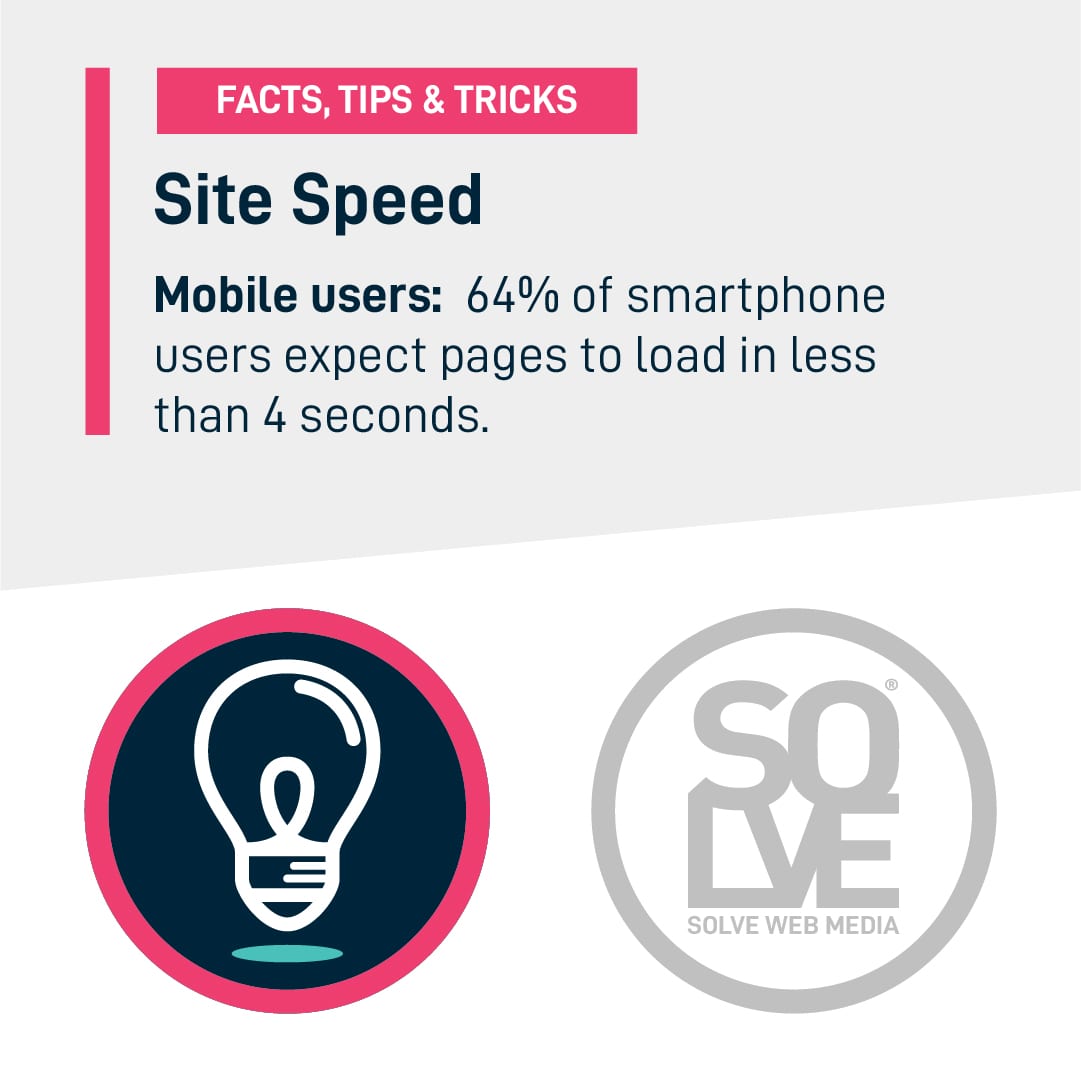 We love our smartphones and they've changed the way we access the internet.
In 2008, just 20% of people went online on their mobile phones. By 2018, that figure had soared to 72%. This is the mobile era and it's not going unnoticed by our largest search engine, Google.
In March 2018, Google announced the rollout of mobile-first indexing. Previously, the search engine giant had typically used the desktop version of a website to determine ranking. In this announcement, Google confirmed it would use the mobile version as the starting point for indexing and ranking. So having a site that's optimised for mobile is more important than ever.
Not every website has a mobile version though – shockingly! In this instance, the desktop site can still be included in the index, but the lack of a mobile-friendly website will have a negative impact on search engine ranking.
What's more, in July 2018, Google also announced it would consider mobile page speed as a ranking factor in mobile search. Having a site that displays well on mobile isn't enough, that site needs to load quickly also to ensure your best possible position in search engine rankings.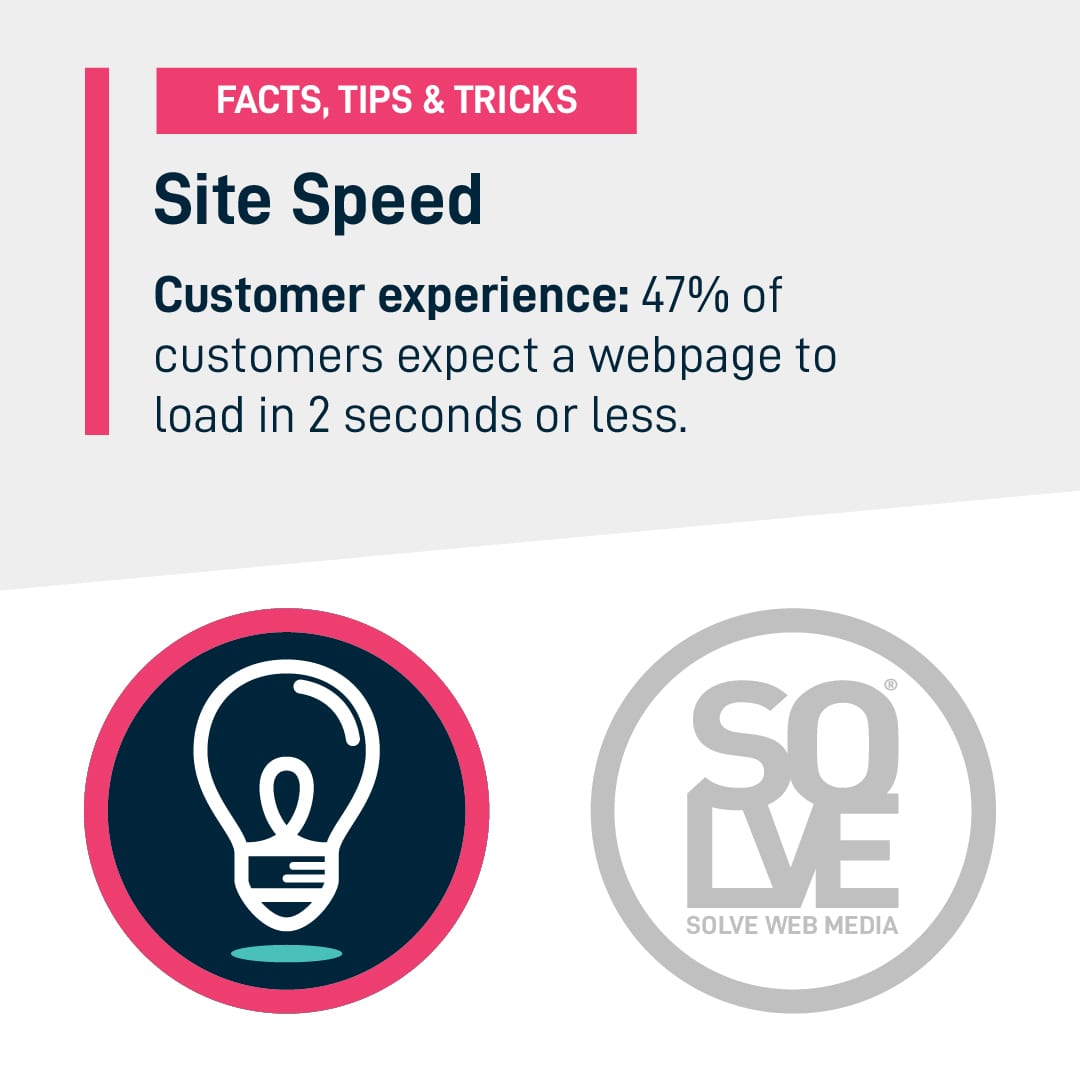 It's easy to get it wrong
But, and it's a big but, mobile websites are not without their faults. They may be more responsive than desktop and convenient, but they can still cause frustration. According to a recent study, 73% of mobile internet users say they've encountered a website that was too slow to load. That's almost three-quarters of mobile internet users, and we're in the 21st century!
If you're reeling from that statistic then try this one: 51% of mobile internet users say they've encountered a website that crashed, froze or received an error. Couple that with the fact that 47% of today's users expect a mobile page to load within 2 seconds or less, and there's some serious work to do.
What causes poor page speed?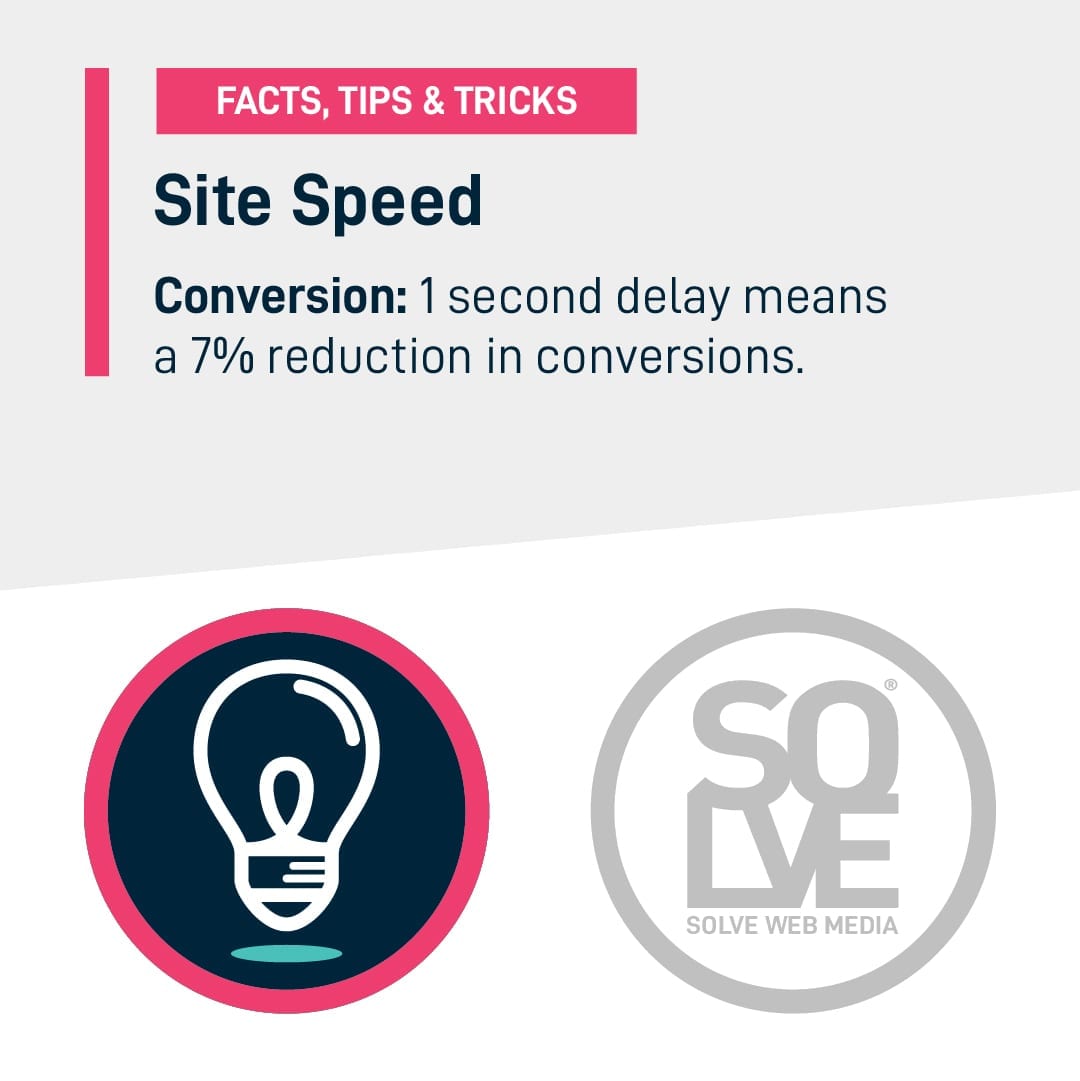 There are 3 main reasons a website is slow:
poor servers
large images
inadequately built websites
If you check even one of these boxes, then chances are your users are not loving life. A slow site makes for a poor user experience and, if your users are noticing, so is Google. At Solve, we use industry-leading tools to regularly check website load speeds. The aim is to get your load speed within that dreamy 3-second window, and that's where we come in.
Good servers are key, and in the past, we've noticed improvements just by adding existing websites to our optimised, eco-friendly servers. It's a great starting point, but optimisation extends way beyond servers.
Your overall website and its images have to be optimised if you want a fighting chance of reaching the magical 3 seconds. Combine this with the need for a Content Delivery Network (CDN), a hoard of servers and data centres that are geographically distributed to provide fast delivery for internet connections, and you might be reaching the point where expert advice is needed.
Solve-ing your page speed issues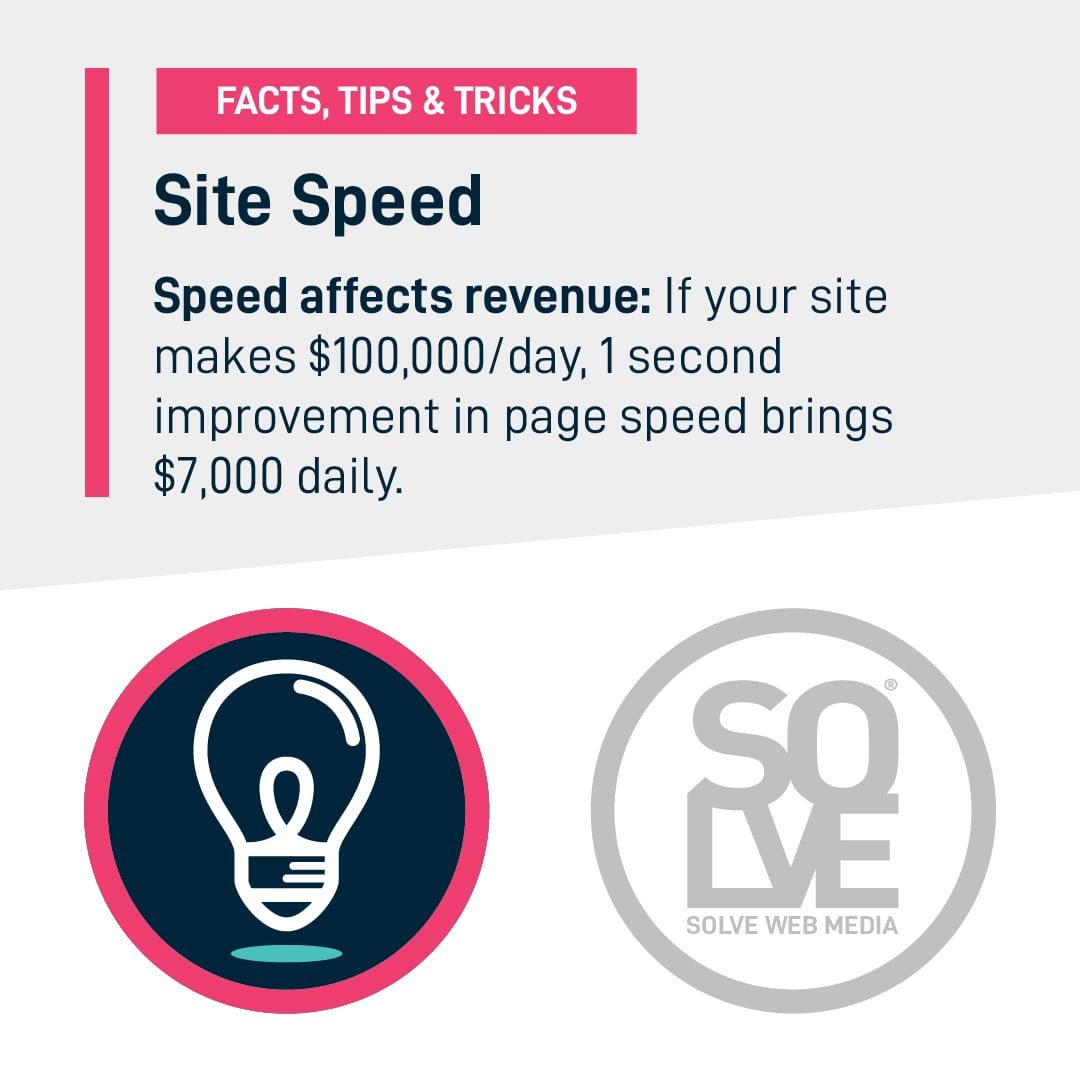 Don't panic! Our ethos is a 'ground up' approach to web design and marketing. Laying the best foundations gives you the greatest chance of conquering the search results and delivering an envious user experience.
From our eco-friendly, state of the art WordPress hosting servers to our knowledge of image compression and web design, our team of hand-picked talent will be able to advise you on any page speed queries you may have. We even have a whole catalogue of industry-leading tools to monitor the speed of your website – we're that geeky.
If you want to geek out with us and talk page speed, SEO or web design, call us or pop in and see us at our Cornwall office at Winnards Perch.