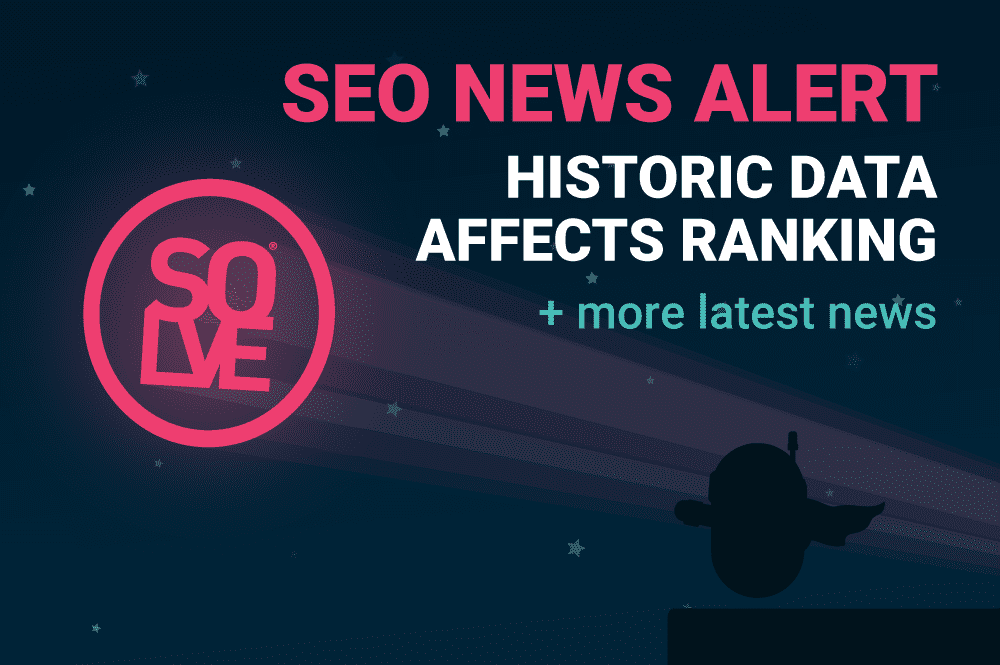 Hello, summer! The clouds of recent months are parting, the sun is shining and the future is looking brighter. This month in Search-land has been bright and forward-thinking too. From helpful confirmations from Google regarding ranking signals to a valuable new analysis tool from Bing, here's all the latest SEO news from the digital gurus at Solve.
Historic Data Affects Ranking
In a YouTube video, Google's John Mueller confirmed that historic data impacts your ranking and it takes the search giant's algorithms some time to pick up on positive changes. So if you've improved your web design and implemented a multifaceted SEO strategy, you shouldn't expect overnight results.
He said, "If you significantly improve your website then it's not that from one crawl to the next crawl, we will say 'oh this is a fantastic website now'. It's something where, probably over the course of a year, sometimes even longer, our algorithms have to learn that actually this is a much better website than we thought initially"
Equally, if Google has lost trust in your site due to, for example, duplicate content or poor backlinks, then it can take time for your site to earn trust back and see the results in ranking.
Although it may take time for an SEO strategy to kick in, when you do start to see the tide turn and your rankings climb, you'll reap the benefits over the long term.
Check out the other SEO facts you need to know here.
Stock Images Don't Impact SEO
It's long been debated whether stock images can negatively impact your ranking. After all, it's no secret that Google prefers original content, and in fact, penalises copycats. So what's the verdict on non-original stock images? This month, Google's John Mueller confirmed via Twitter that stock images shouldn't impact Web Search (your standard Google search). If you're hoping to rank your photography in Image Search though, stock images might not be the way to go as lots of other sites could be listing the same image, so yours won't stand out to users.
Mueller then went on to raise a valid point regarding how stock imagery can affect sales conversion. If your images are bog-standard, unoriginal or too abstract, are they going to help sell your brand? You should visualise each image you use as a featured snippet – would it help your click-through rate? It's best to use aspirational images which communicate the benefits of your product/service to potential buyers rather than using anything too metaphorical. Marketing images shouldn't just fill space, they need to support and reinforce your message.
And always remember to optimise your images for SEO!
@JohnMu how much does stock photography impact overall page presence? My impression was that while google can recognize original content it wouldn't rank a page different just because stock photography was used. An industry friend seems to think it can impact otherwise.

— Adam J. Humphreys (@Making8) June 27, 2020
Fact Check on Image Search
Photos and videos are a great way to find out what's going on around the world, particularly during times like these. Unfortunately, it can sometimes be difficult for users to know how genuine and authentic some content is. That's why Google is introducing fact check information to Image Search.
From this month, you might see a 'fact check' label under a thumbnail in Image Search. When you click on one of these images, you'll see a summary of the fact check, highlighting how authentic similar images are. Fact check labels only appear on independent, authoritative sources that meet strict Google criteria. For example, the image that circulated during hurricane Harvey of a shark swimming down a highway has been fact-checked and called out as a fake by one of Google's trusty fact-checkers.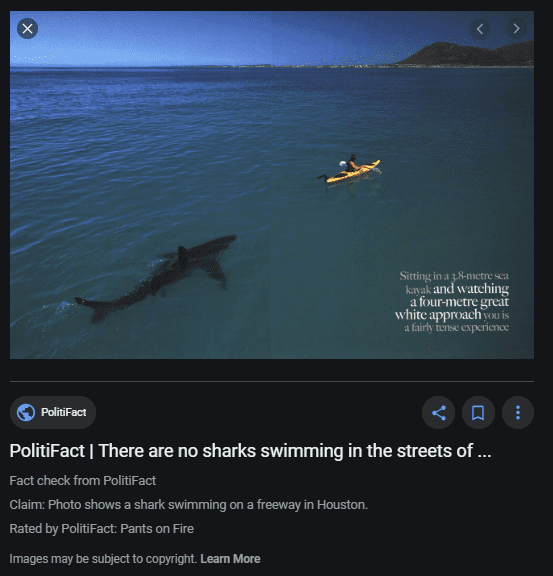 Competitive Backlink Data From Bing
Bing announced on Twitter this month that it's rolling out a new backlink feature which allows you to compare your backlinks to your competitors. Accessing backlink information on your site is nothing new – this is also possible within Google Search Console. What's new here is Bing's Webmaster Tools gives you unverified access to the backlink data on your competitors to see how they perform. Very useful information!
Never Miss a Beat
We keep our finger on the SEO pulse across the globe. Every month, we filter, collate and translate all the jargon and techy talk to bring you only the juiciest, most important stories from Search-land – all in an easy-to-understand, snore-free format. Subscribe now!
And if you'd like to know more about us, check out our results – they speak for themselves really! Or give us a call today to talk SEO, web design, eco-friendly business and more.