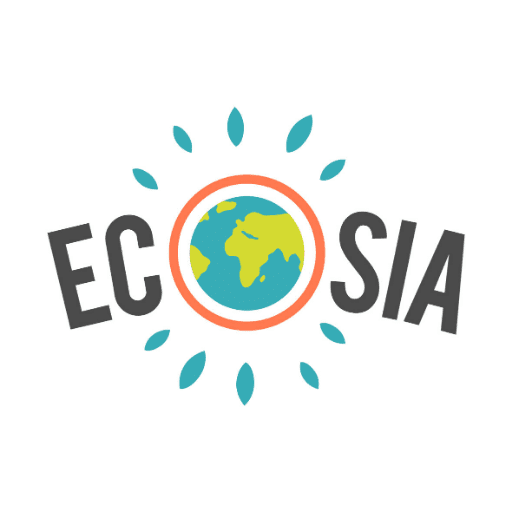 Here at Solve, ensuring that all the work we do as an SEO & digital marketing web design agency is as environmentally friendly as possible is something we pride ourselves on.
Working to support Surfers Against Sewage; running our website servers on 100% renewable energy and volunteering our marketing skills to local charities are just some of the things we do in order to have the best environmental impact we possibly can.
Back in May, UK parliament declared an 'Environment and Climate emergency'. It is important that we all begin to consider the impact we as individuals have and the small things we can do to benefit our future world.
When we heard about Ecosia, the search engine that plants trees with revenue raised from searches, we knew it was something we had to get involved with! Already being able to boast over 58 million trees planted, the company, founded by Christian Kroll in 2009, is helping our environment one tree at a time.
Adding Ecosia to browsers such as Chrome, Safari, Firefox or Opera could not be easier, simply go to ecosia.org and follow their instructions. Alternatively, you can download the app on the Apple or Play Stores on mobile.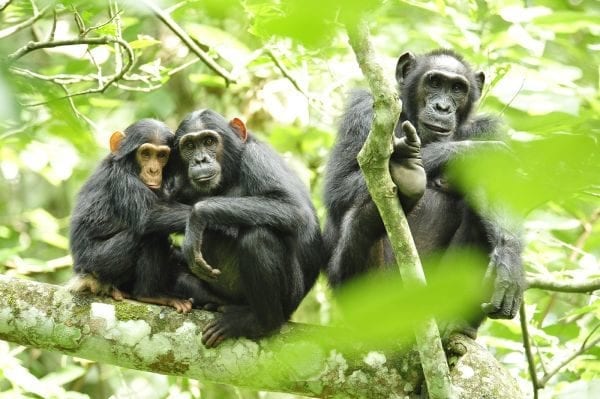 Ecosia work with the Jane Goodall Institute to create corridors between forests for Chimpanzees in Uganda.
How does it work?
The basic premise is simple. They promise that at least 80% of the revenue earned through eco links, ads on the mobile app and browser add-ons is used to plant trees in projects all over the world. On average, 45 searches will plant a tree and your personalised tree counter can help you keep track and add an added incentive to keep on searching!
Some of the projects that Ecosia aid include restoring the Atlantic Rainforest in Brazil, supporting coffee farmers in Columbia and Creating Corridors for Chimpanzees with the Jane Goodall Institute in Uganda.
Here's Makada's story
Credit: blog.ecosia.org
Makada benefited from Ecosia's work with Tree aid in Ghana. Due to deforestation, the Daka river – a vital lifeline for drinking, washing, cooking and farming – can dry up for months. Working with TREE AID, 900,000 trees are being planted along the river banks to both provide fruit and nuts as well as restore the water level.
Watch Makada's story about how the planting of Shea nut trees has meant she no longer has to walk long distances to harvest them for sale at the market.
To find out all the work that searches on Ecosia is benefiting, take a look at their Facebook, Twitter, Instagram, Blog and other social media.
Too good to be true?
Ecosia has been subject to some scepticism, with many questioning whether they will live up to their promises. However, it has been quick to debunk any possible questions and prove it really is doing good. It is a Certified B Corporation meaning it is a for-profit company that reaches 'rigorous standards of social and environmental performance accountability and transparency'.
They are also fully transparent in regards to their finances, publishing their monthly financial reports and tree planting receipts so that they can show that at least 80% of revenue is going towards doing what they say they do- planting trees. These reports can also highlight how other profits are being spent on projects such as the building of the solar energy plant in 2017 which they now use to run all of their servers.
Benefits compared to Google?
Ecosia will happily shout about their benefits in comparison to other major search engines such as market dominator Google. These include benefits in regards to privacy as well as environmental impact and morals.

Google has been carbon neutral since 2017, but only Ecosia actually removes CO2.
Google has been carbon neutral since 2017, but it is only Ecosia that can actually say that it removes carbon dioxide from the environment. Statistically, it can, therefore, say that if Ecosia were to become as big as Google, it would have the ability to absorb 15% of global CO2 emissions.
Ecosia also has benefits in regards to privacy. Unlike the majority of large search engines/ browsers, Ecosia promises not to sell data or searches to third parties such as advertisers or create personal profiles based on your search history. Searches are encrypted and all are anonymised within a week. In order to improve services, Ecosia does usually collect a small amount of data for themselves, however, all users have the option to turn this off.
Fair tax payment is also something Ecosia is keen to shout about. In a recent blog post, Ecosia were keen to highlight that, unlike a large proportion of tech giants like Google, it would pay its fair share of taxes rather than attempt to go through legal loopholes to avoid this. Taxes pay for services, aid, conservation and infrastructure that we all rely on so in their eyes, it is only right that they should pay their fair share for the greater good.
Drawbacks?
Obviously, we here at Solve we wouldn't pretend to you that all is perfect with Ecosia, especially in comparison to the larger search engines and browsers available.
Ecosia has been running for 15 years less than Google and so would never be able to offer the same scale, services or ease of use that Google can. For a start, it is currently a search engine interface and cannot offer its own browser service.
One of the main issues that feedback from users have highlighted is that, as it works using Microsoft's search engine Bing, its search results are not as high quality. For some users, especially those that need to use search engines for specific work-related aid, this can mean that Ecosia is not quite right for them. However, for others, for just everyday use, it will work well enough to get the results needed.
Should you try Ecosia and come to the decision that maybe it is not right for you, it is easy to uninstall – simply go to settings on your browser (3 dots in the corner on most Microsoft computers), you will find it in the search engine section and can simply select disable!
So why not?
Why not give Ecosia a go? The worst that can happen is you contribute to the planting of a tree or two before deciding that it's not for you.  It's a simple way of helping just a little towards the growing concern that is our environment. With the 'Environment and Climate Emergency', it is now, more than ever, that it needs our help. And it's especially rewarding seeing the personalised tree counter increase!
SOLVE-ING Ecosia?
From an SEO point of view, the expert team at Solve optimise specifically for search giants Google. However, search engines all function in similar ways, so any optimisation work we do will benefit your site regardless of the search engine used. On a personal level though, Ecosia is an ethical little search engine that can provide adequate results for everyday queries, and help the fight climate change at the same time. So while we're not suggesting developing an SEO strategy specifically for Ecosia, it might be something you could use as an internet browser yourself to find your next lunch spot for example, or check your grammar, or just find the latest movie releases.
Tackling the climate emergency is something we take seriously, so we want to be involved in planting trees and reducing carbon emissions where possible. As well as trying to use eco-friendly partners like Ecosia, we're also planting our own trees. We're planting new trees every day, and for each new client we get, we plant a tree especially for them, signifying our commitment to their long-term growth and increasing reach.  Check out the little counter on our homepage to see how we're doing, or give us a call and we'll give you an update.