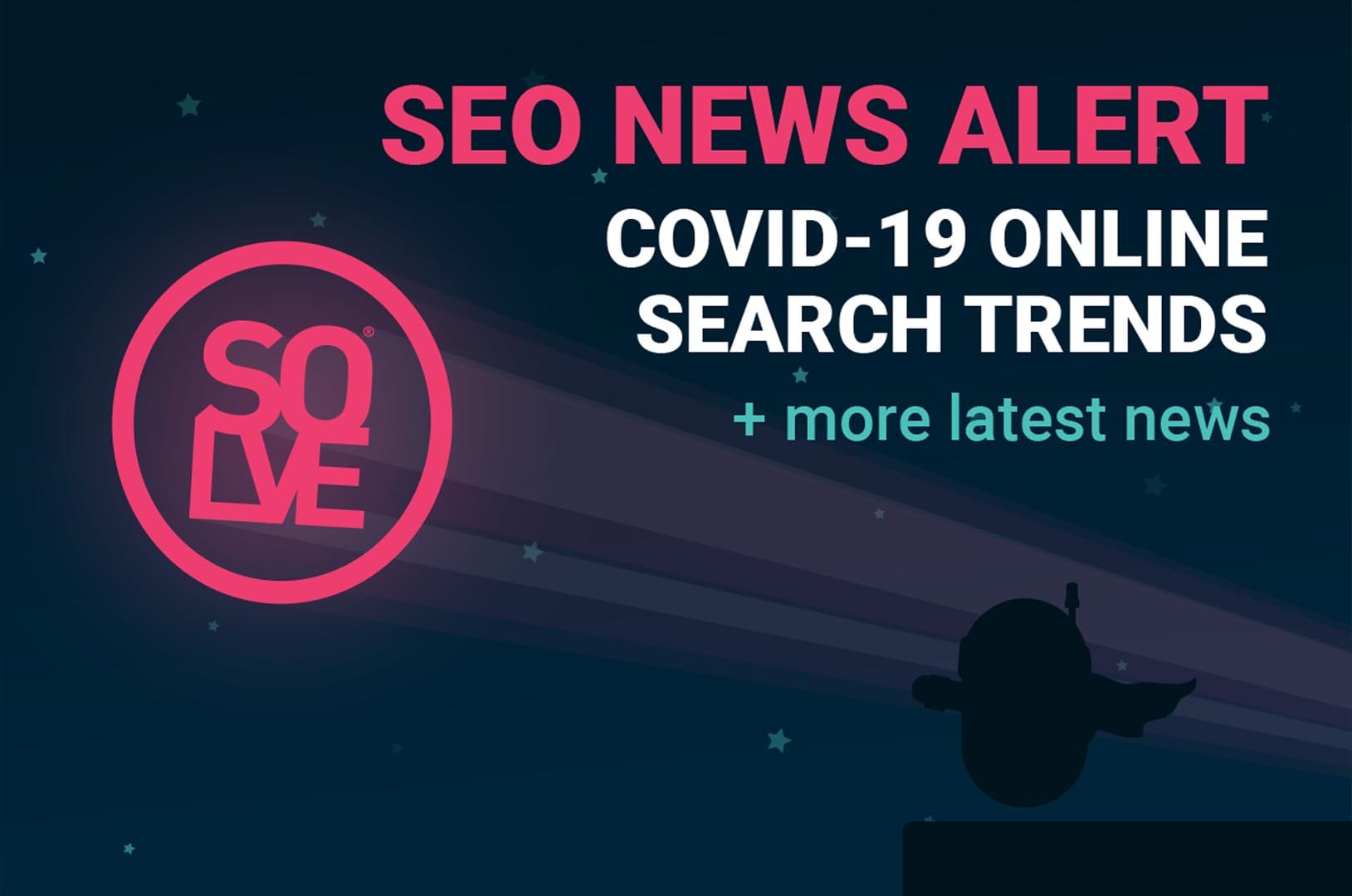 It's certainly been an interesting month, not just in search-land, but in the entire world. As tenacious digital gurus, the Solve team are rising to the challenges of COVID-19. We're all working from home and fully operational, monitoring the changes in the online world, identifying the development opportunities and helping our clients adapt to the new marketplace. So what impact has COVID-19 had on the SEO-world in this last month?
Big increase in internet usage
Overall, internet usage has soared since countries went into COVID-19 lockdown. In the UK, broadband provider Virgin Media has stated they've seen daytime internet usage double since UK schools were closed. With people staying home, the internet is providing a lifeline to get supplies, connect with loved ones, stave off boredom and even keep fit.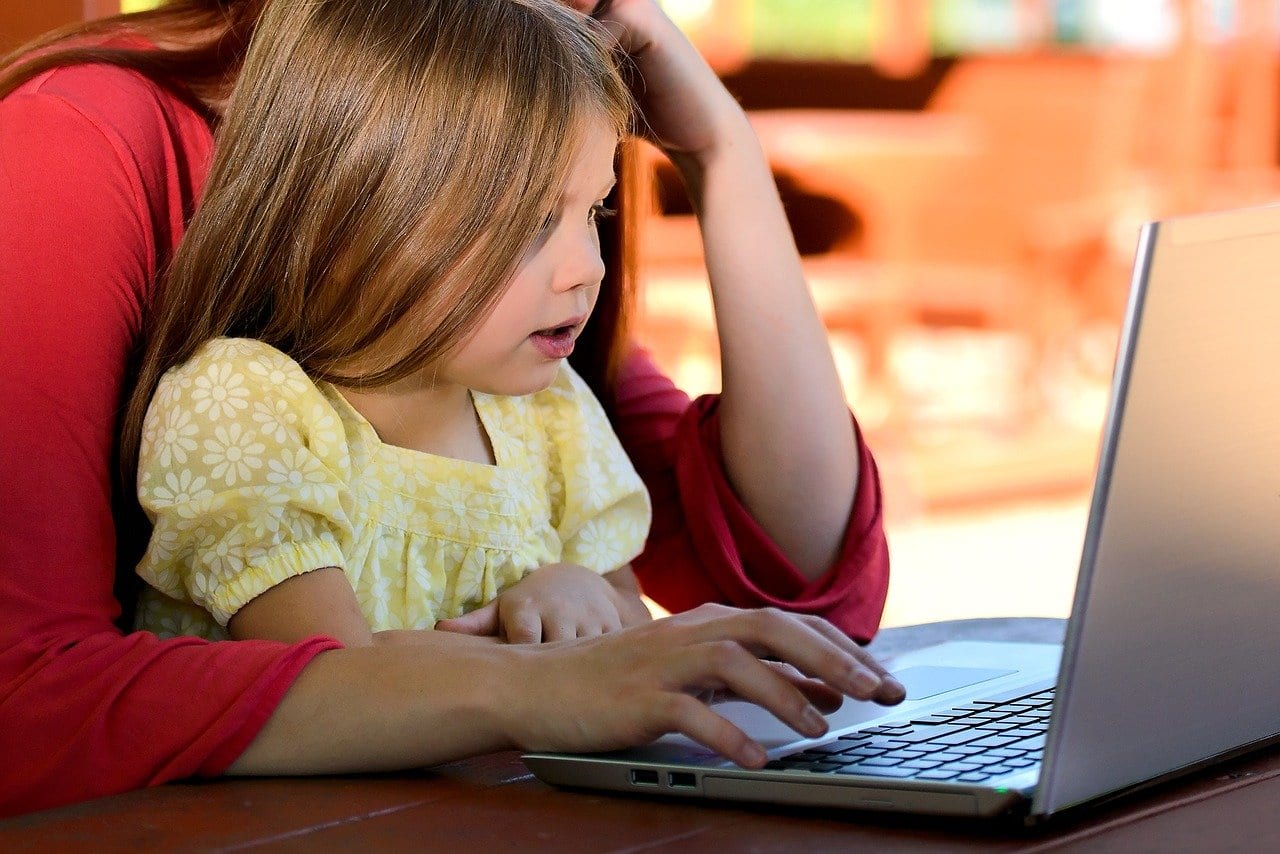 Fluctuations in website traffic
Understandably, website traffic has fluctuated in some sectors. According to a recent survey, 60% of SEOs reported a decline in organic website traffic. While 16% reported an increase and 14% said traffic stayed steady.
Those within the travel and hospitality sectors are likely to have seen a decline in traffic due to the travel restrictions put in place because of COVID-19. The global business travel sector alone is expected to take an estimated revenue hit of over £666 billion .
Businesses that continue to provide their services while people are at home – like some online retailers, home delivery companies and home fitness providers – have seen increases.
The graph below shows the change in traffic patterns dependent on the industry. It's worth noting that the e-commerce industry is dependent on the products being sold, for example, cleaning products are on the increase whereas luxury goods in general, are on the decrease.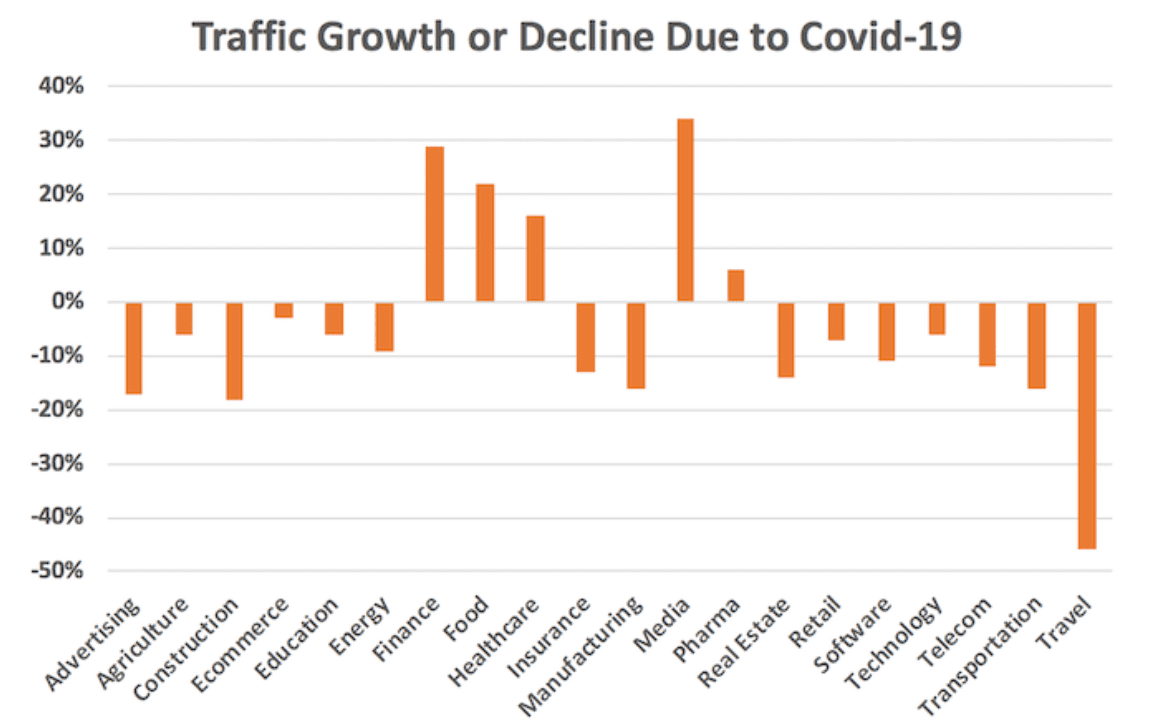 There have also been some interesting upward trends in search volumes this month. Specifically, products that people can use during lockdown like gardening products, food and alcohol delivery, and online lessons have seen sharp increases in the number of searches.
Check out the charts below for details: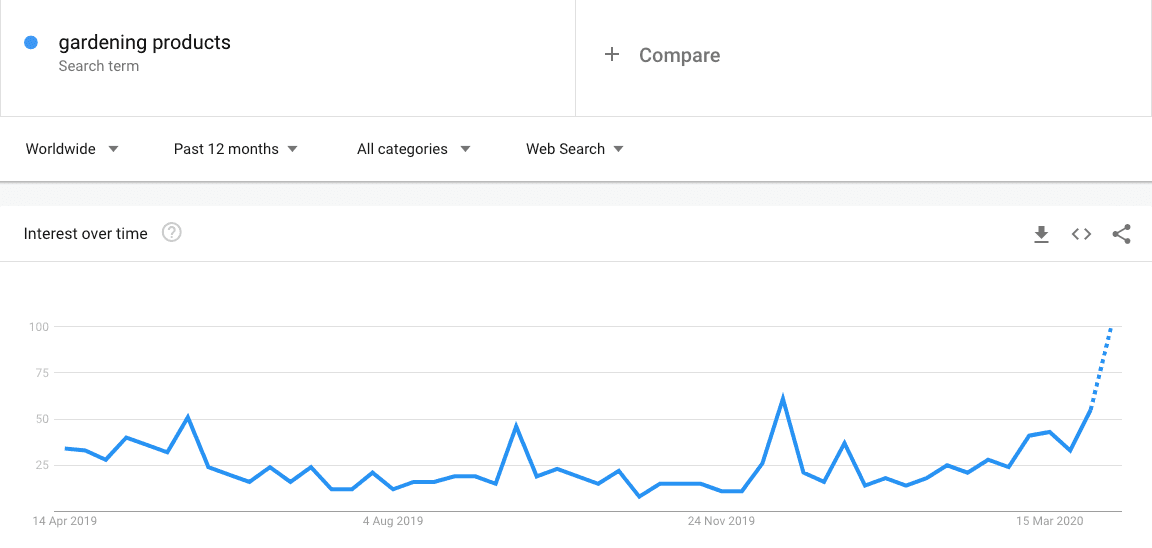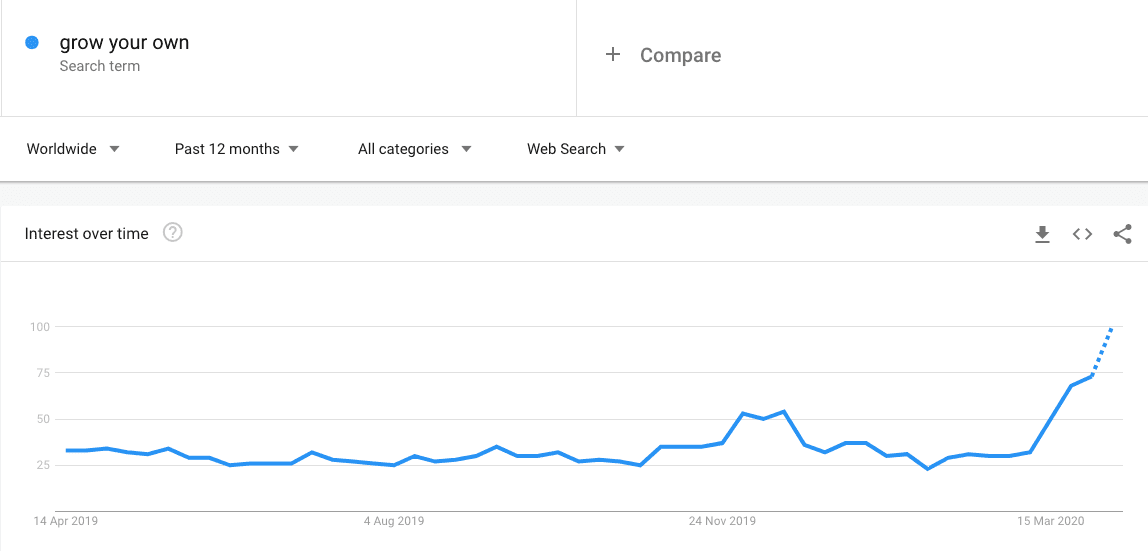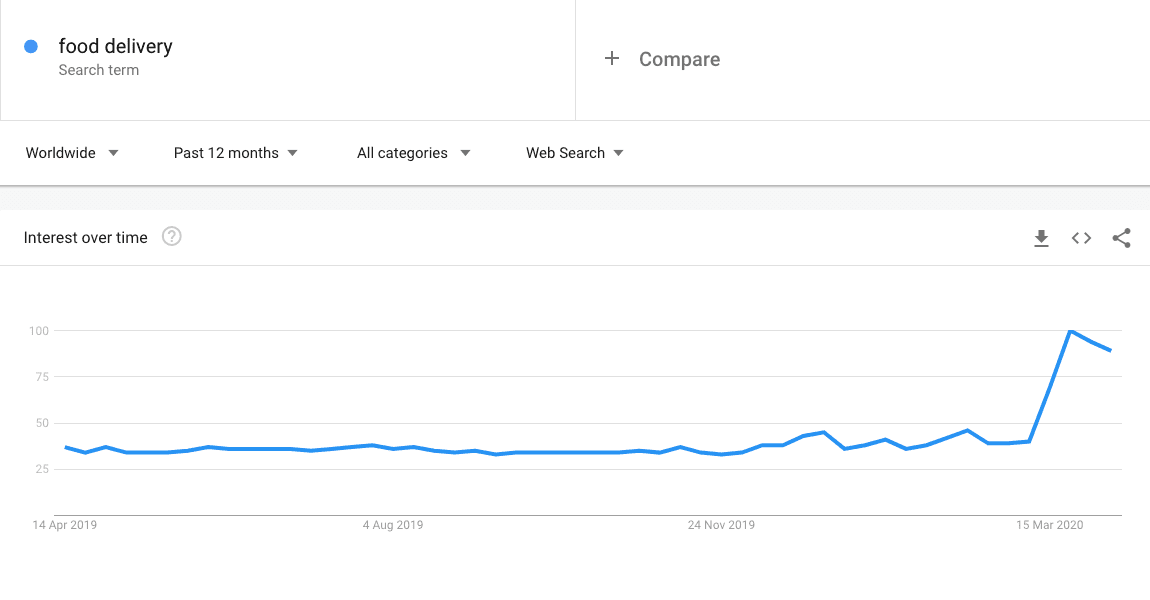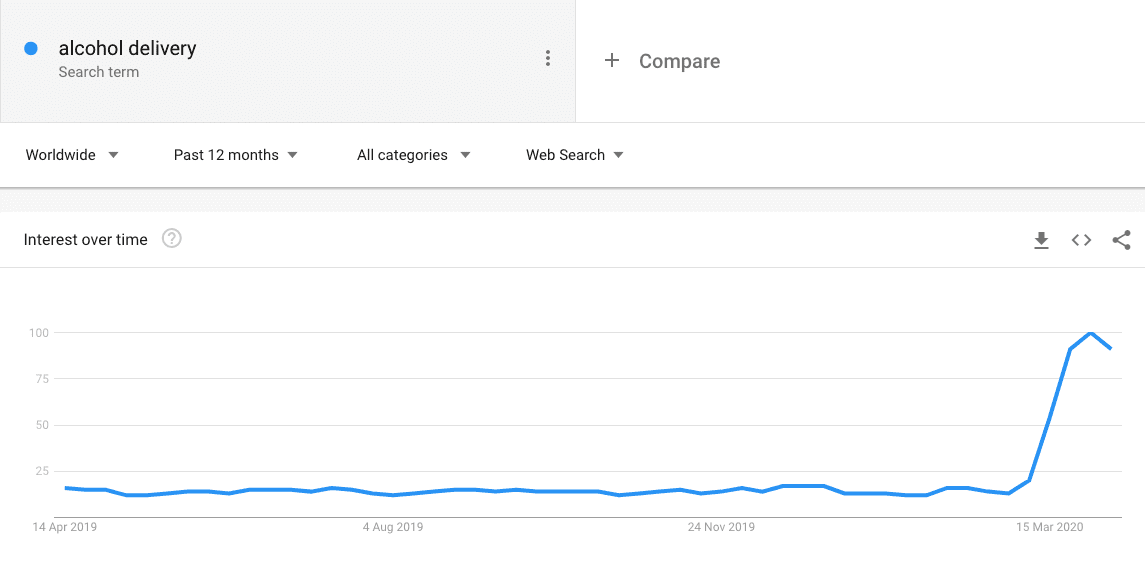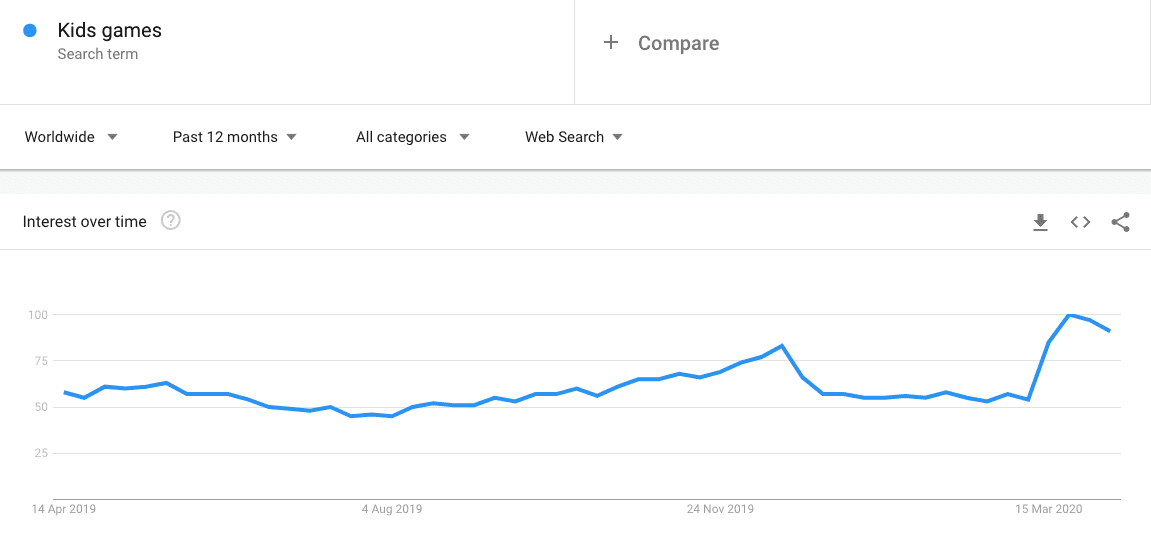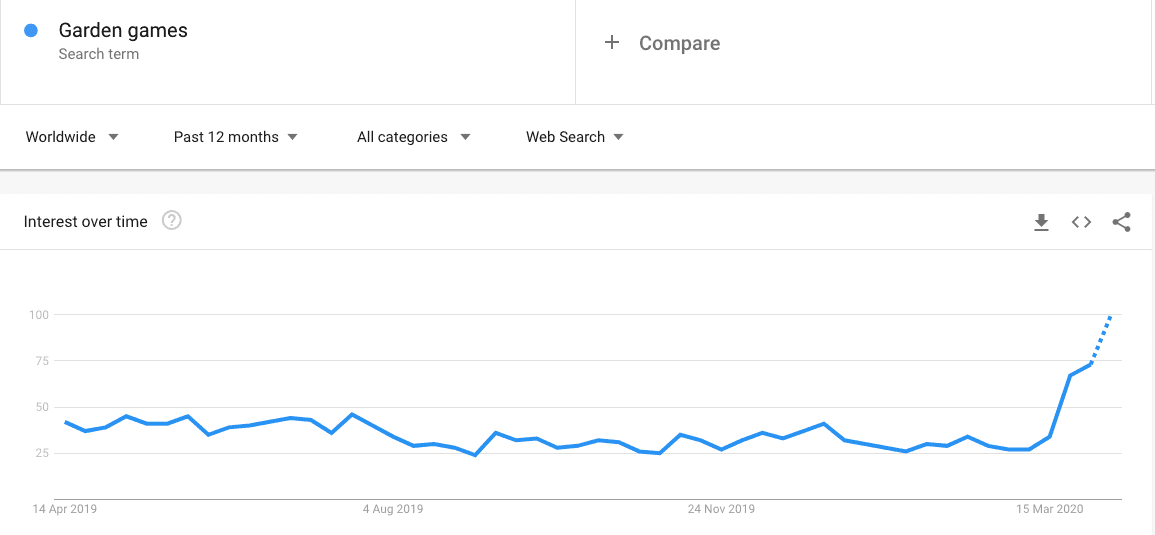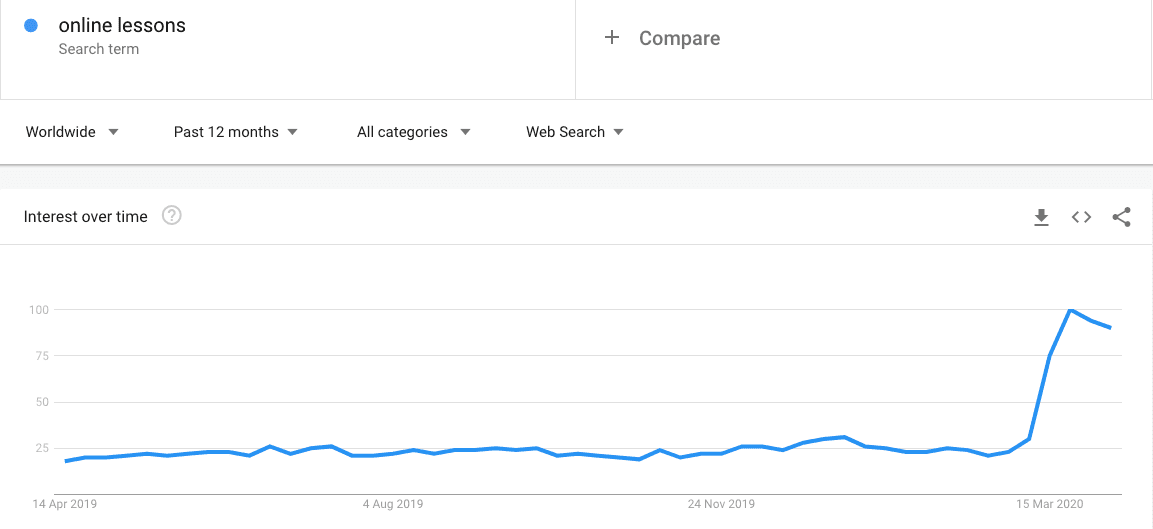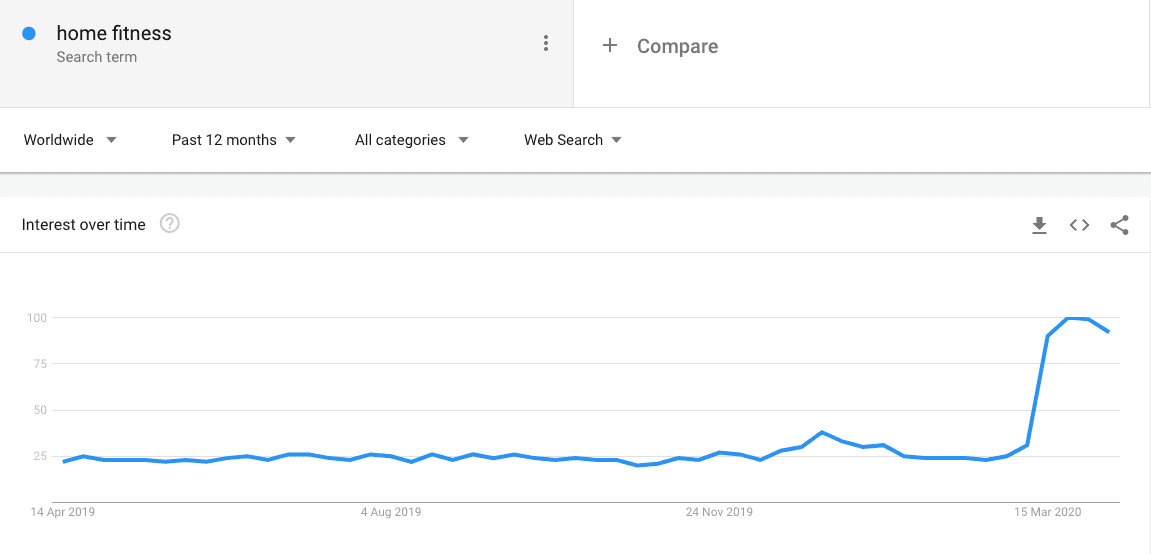 The changing online marketplace presents opportunities for businesses.
If you've experienced a drop in traffic, look for ways to reach out to your target market, engage and keep connected during these changing times. Also, think about how you can promote your business for later in the year. Check out our post on tips to support your business online during COVID-19.
And also think about ways you could adapt your business to the changing online world. Could you implement an online shop or use video to operate your business virtually? Here at Solve, we're offering free and reduced-cost services to help businesses adapt and thrive in the current climate. Check out our Online Support Services for more details and read about how we successfully took farm shop Padstow Kitchen Garden online.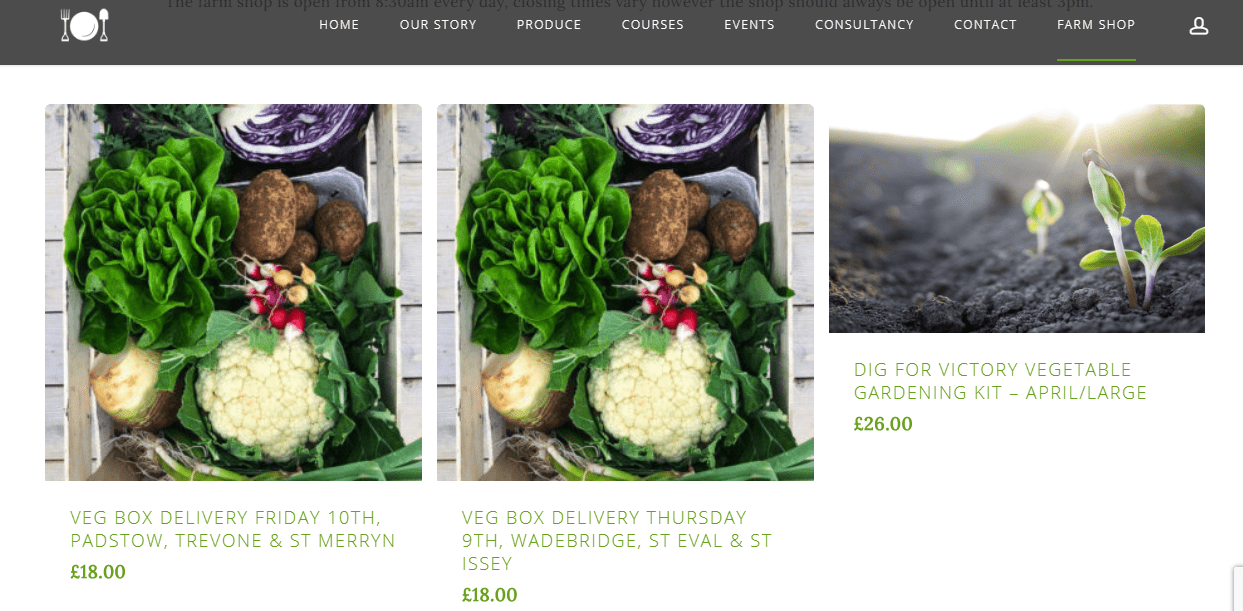 Travel industry recovery predictions
Travelandmobility.tech recently published an article predicting when the travel industry might start to pick up. The bi-weekly newsletter, which is written by current or former employees of the Lufthansa Innovation Hub, analysed Chinese app-download trends across travel and mobility tech within the last 12 weeks.
The study shows that, as the number of active COVID-19 cases fell and isolation measures were relaxed, the demand for travel apps in China began to increase. The demand for airline apps took approximately 42 days to recover, while it took 21 days for the demand for bike-sharing, car-sharing, tours and activities to uplift, and 42 days for accommodation. The report's authors suggest there may be similar trends in Europe, although this is theoretical and depends largely on how well the virus is controlled in Europe and how travel bans are maintained. It does show us though that people's desire to travel is still burning away and they will get back to it as soon as permitted.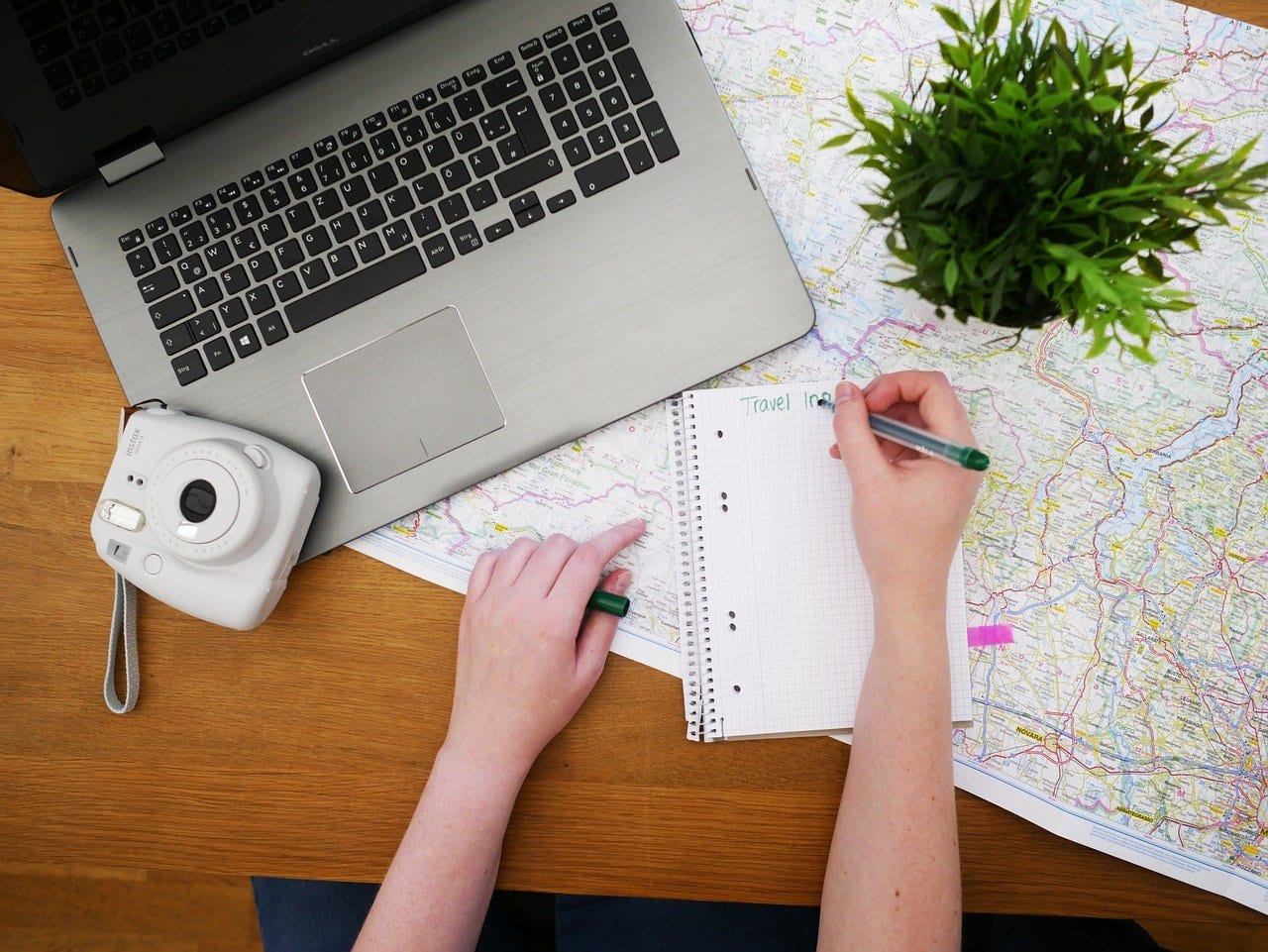 Changes to Google during COVID-19
Google has implemented a number of changes this month to adapt to the Coronavirus situation and support businesses through the changes.
To allow businesses to communicate their current situation, Google My Business (GMB) now allows you to create a COVID-19 update post. Your post will appear in search results alerting visitors to things like opening hours and remote working. You can now also mark your business as temporarily closed on GMB if that's the case, and you can simply update that when restrictions are lifted.
They've also released a microsite with tools and tips to help small businesses navigate through the COVID-19 situation.
Like all other businesses, Google is operating with a reduced team due to the outbreak and has, therefore, limited the functionality of some areas of GMB to lighten the load. For example, they have temporarily suspended Q&A and reviews on local listings.
Google is also helping health organisations gain visibility at this time. They've released a best practice guide and online support group to aid health professionals get their content seen by the right people. And they're also using their Google Maps powers to report on community movements. Their Community Mobility Reports show how people's movements have changed following the introduction of social distancing measures.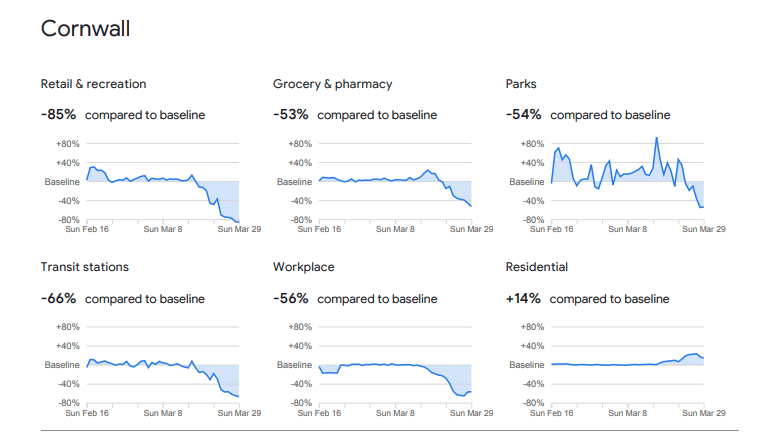 Keep up to date as the situation evolves
It's still early days, but as SEO specialists, we're closely monitoring the ongoing impact of COVID-19 on SEO and the online market, so we can create the best strategies for our clients. Keep up to date with our findings and advice by subscribing to the Solve blog today.
Or if you want to talk further, we're offering a FREE 30-minute video-call consultation and website audit to give you specialist recommendations on how you can adapt and maximise your potential in the current climate.
Get in touch today