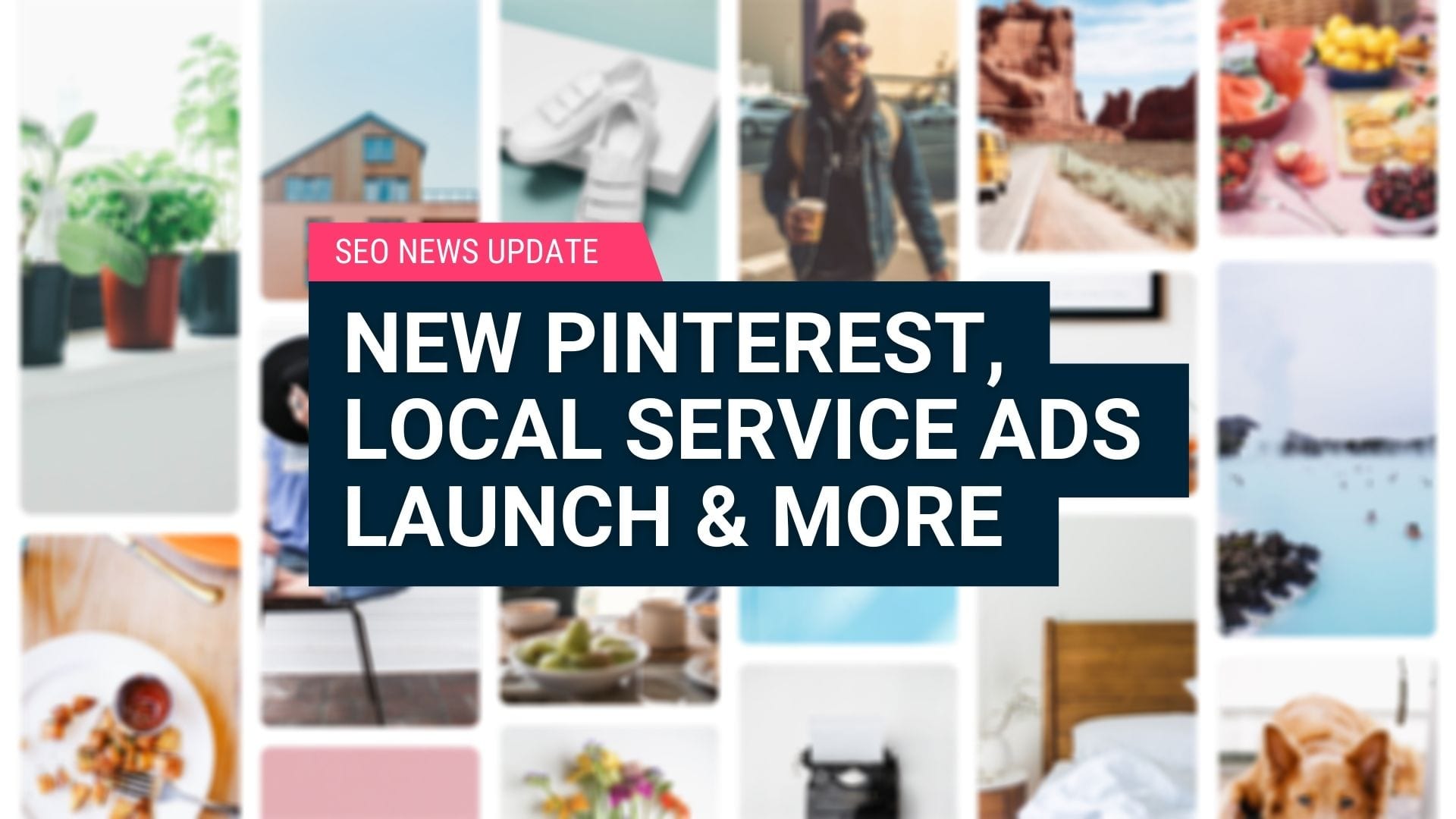 It's officially autumn and the hot chocolate is out here at Solve. The festive season will be here before we know it, so it's time to up your game ahead of the Christmas rush. And if you're looking for new ways to advertise and market your business, Search-land has been delivering the goods this month. From strategic new features on Pinterest and fewer restrictions on Facebook ads to the rollout of Local Service Ads in Europe and Google Web Stories, here's all the latest from the online world.
Google Launches Web Stories for WordPress
First things first, how do you like our funky little web story above? Pretty and practical! Google has just officially launched these Web Stories on WordPress meaning you can now add the dynamic, eye-catching, shareable graphics to your web pages, enhancing your content and SEO. We just love Google Web Stories – so much so that we wrote a whole post about them hoping to get you inspired. Check it out!
Major New Features on Pinterest
Pinterest is conducting major updates at the moment, introducing cool new features like Story Pins and more.
The Story Pins now bring Pinterest up to speed with the other social media platforms, allowing users to bring their pins to life in dynamic stories with voiceover and text overlay. The main aim of these new stories is to encourage more user engagement, creating a more interactive creative community. The stories are permanently displayable on profiles and will appear in front of new users thanks to Pinterest's visual discovery engine.
What's more, new profiles on Pinterest will highlight user's unique content, segregating it from pins they have simply saved. And continuing with the interactive theme of stories, there's a new messaging feature that allows users to connect.
Finally, the updates include the introduction of analytics tools so users can assess their engagement and performance.
All in all, a move towards making Pinterest more of a social media marketing tool – look out Insta!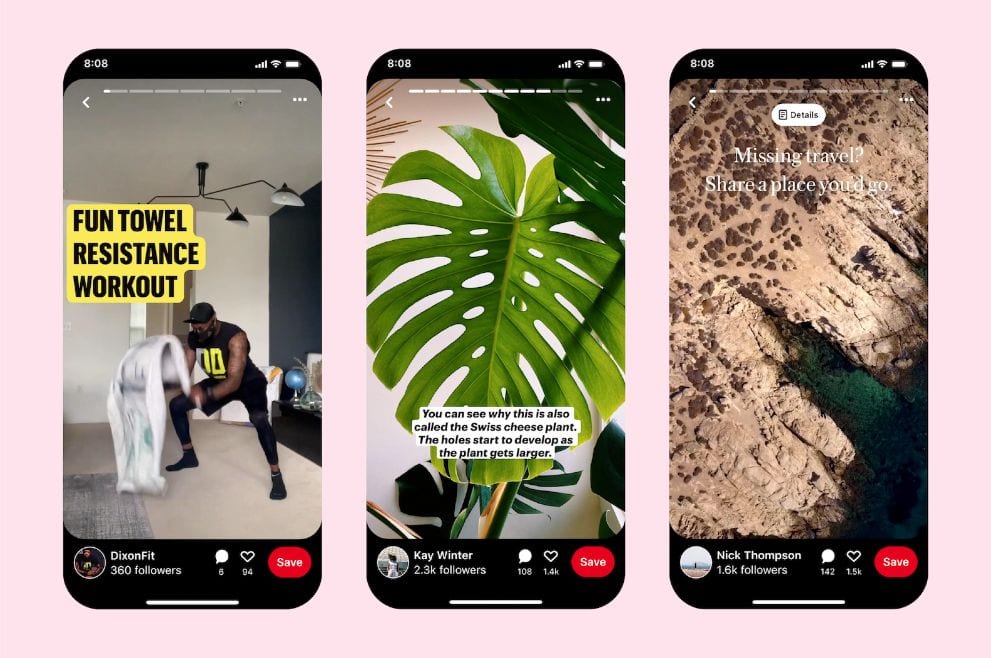 Local Service Ads Comes to Europe
Search giant Google is currently rolling out Local Service Ads (LSA) across 10 European countries, including the UK. LSA is a pay-per-lead service from Google, where advertisers pay to appear as one of three businesses featured in the prime spot at the top of the SERP (above other advertisers and map-based listings). To be featured, businesses are vetted and if they pass, they will receive the Google Guarantee kite mark and can participate in the LSA programme. Businesses have to bid for one of the top three slots in auction-style pricing. For the moment, the LSA programme will only be available to 16 home services categories such as appliance repair, movers, window cleaners and roofers.
With the rise of local search, it's no wonder Google is thinking about how to monetize the segment better. It's about to get more competitive on local search!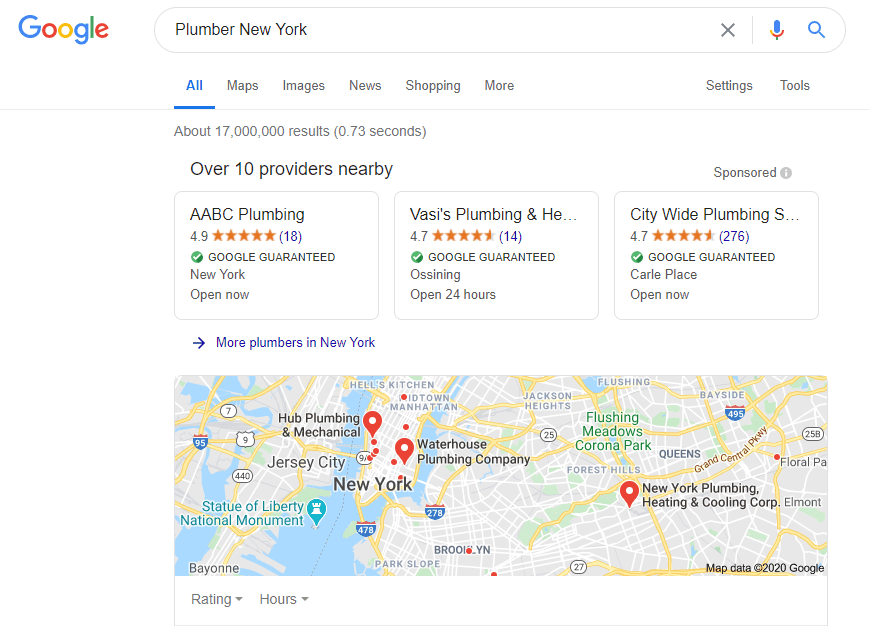 No More Text Restriction on Facebook Ads
Facebook advertisers can breathe a sigh of relief. The social media powerhouse is removing the 20% text limit.
Until recently, Facebook stated that an ad could contain no more than 20% text, which was really restrictive for advertisers. Although it's no secret that users prefer and are more attracted to image-based content, sometimes marketers need more text to get their message across.
Advertisers can now use text to their full advantage on Facebook without restrictions.
Google Rewrites 70% of Meta Descriptions
A study released this month has shown that search engine Google rewrites meta descriptions on the first page of the SERP as much as 70% of the time.
So why is Google ignoring your carefully written meta descriptions?
The report showed a correlation between search volumes and whether a meta was rewritten. The higher the number of searches, the less likely it was that Google would rewrite the meta description. This is probably because if you're ranking on page one for a high volume keyphrase, then you've put a lot of work into optimisation and targeting your description, which means there's no need for Google to rewrite it.
With long-tail, lower-volume keyphrases on the other hand, there are simply too many to capture in one meta description. On the SERP, Google will likely extract the section of text from your page that includes the long-tail keyphrase from the query.
So what's the lesson here? Keep writing those optimised meta descriptions for your main keyphrase, and ensure your page content includes any long-tail phrases you want to try and rank for too.

Google to Support Crawling Over HTTP/2
Google has just announced that from November 2020, its Googlebot will start crawling over HTTP/2 for select sites.
HTTP/2 or h2 is the upgraded version of HTTP, which is the protocol used online for transferring information. H2 is a faster, stronger version of HTTP with more features. Google is making this move in a bid to increase server efficiency as with h2, Googlebot only needs one TCP connection to the server rather than multiple.
Google has confirmed, however, that even if your site doesn't currently support h2, it won't impact on your ranking.
That's All Folks…
But fear not! Our talented SEO specialists are forever burrowing away, seeking out the latest news and updated tools, so subscribe to the Solve blog today to get more juicy SEO stories direct to your inbox.
Or if you'd like to talk to one of our SEO superstars or web design geeks, get in touch today. We love what we do and we get some pretty exceptional results. Check out our work with the number 1 ranking Cornish honey!