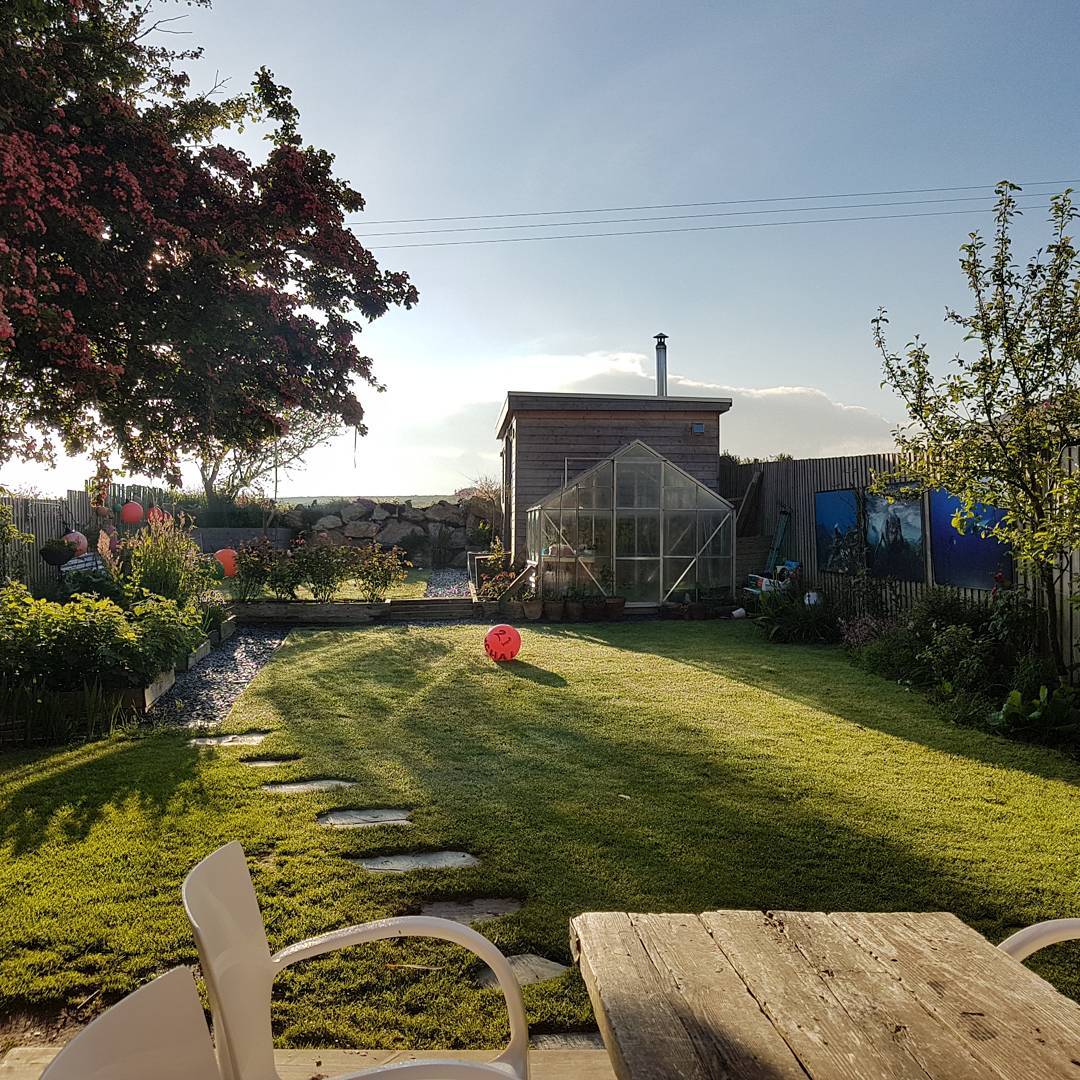 When Lawrence Harmer first started designing websites back in 1998 (the same time Google itself was founded), little did he know that his thirst for knowledge, innate design skills and sponge-like ability to absorb information would see him running his own creative digital design agency with 11 staff members and over 250 clients 20 years later. The saying goes that it's not the destination but the beauty of the journey, so here we look at the history of Solve Web Media and the journey undertaken by Lawrence Harmer so far…
The Beginning
It was the late nineties – Lawrence chose Glamorgan University in Wales to study for a degree in Multimedia Technology and Product Design. One module which piqued his interest above all else, was a week learning the foundations of web design. Lawrence was fascinated by HTML and how it was possible to create a website by harnessing the language of code. That initial spark of interest was ignited, and Lawrence hungrily devoured textbook after textbook (for those were the pre-Google days!), learning all he could about the exciting, not yet widely-known field of HTML coding.
After a year in Wales Lawrence realised that university life wasn't for him, but he retained an acute interest in coding and web design, reading everything and putting his new-found knowledge into practice whenever he could. He didn't realise it at the time, but this was the catalyst which would shape his future.
The Middle
After university Lawrence set off travelling. Driven by a deep wanderlust (and never one to do things by halves), Lawrence's travels took him all around the world a total of 14 years. From Alpine ski seasons to yachting adventures in West Africa, surf trips in Europe and campervanning around Australia… Lawrence's inquisitive mind and zest for life meant that he travelled far and wide. As he travelled he made websites for people he met along the way which helped to fund his travels. When he wasn't exploring or adventuring, internet cafes all over the world became his place of work, and the internet became his realm of learning and creativity. In those days of course Wi-Fi was non-existent, and Lawrence remembers how much easier it was to find high quality internet cafes in Africa than it was here in Cornwall.
On one particularly poignant trip driving through Portugal in a campervan with his pal Chris, Lawrence mused over how they could make a living out of this incredible travelling life. In those early days of the internet, blogs as we know them today didn't exist but sailing around Cape Verde with travel companion Jerome, the friends had an idea – they could write about their adventures and perhaps gain some kind of following which could become lucrative. They came up with the name of the precedential travel blog – Soulventure – and started writing about their adventures online accompanied by awesome images. True enough, the blog was a success and gathered a loyal following of readers – even authoritative magazines like Surfer's Path showed a keen interest and followed the young mens' oversea adventures.
Turning Point
This was the era of CSS and HTML versus table-based web design and Lawrence found that by thoroughly reading, researching and implementing best practices and creating seamless usability for the websites he created, he was able to stride ahead of the competition. Lawrence states Paul Boag as an early influencer, and he digested Paul's podcasts and blogs passionately, learning everything he could and organically growing his knowledgebase.
Fast forward to 2014 and Lawrence puts down some roots. Settled in North Cornwall with a house to call their own, he and his wife Nadine are carving out a future for their blossoming family. Lawrence is still making websites, but this time he has an office in their spare bedroom and a growing base of loyal happy clients. Working with businesses all over Europe to improve their online presence, Lawrence gives his company the name 'Solve Web Media' which partly stems from the 'Soulv' part of his initial blog Soulventure as well as accurately describing the curative affect his web design can have on businesses enlisting his services.
Shedquarters
View this post on Instagram
View this post on Instagram

2015 rolls around and demand for Lawrence's web design services gathers via word of mouth and recommendation from impressed clients. Demand increases to such an extent that Lawrence employs the services of other web designers, social media experts and content writers to help augment his business. With clients wanting to come in for meetings and now with two staff members, the spare bedroom was no longer a viable solution as an office… "Shedquarters" was born! This beautifully-designed cabin-cum-office at the end of Lawrence's garden had four hand-carved wooden desks, a wood burner, coffee making facilities and the most awe-inspiring views over the fields (with the odd nosey cow sometimes gazing in to see what geeky shenanigans were afoot).
Lawrence attributes the support of Cornish-based organisations Future Focus, Oxford Innovation and Unlocking Cornish Potential for giving him excellent mentorship and the confidence to grow at this pivotal time. Shedquarters provided a creative space to work and develop for two happy and successful years, but it wasn't long before this too became too small for the dynamic digital marketing company Solve Web Media was fast becoming.
The Present
It is the latter half of 2018 and Solve Web Media has grown to the extent where the company now inhabits a purpose-built office on the Atlantic Highway. The new office has ample space for the team of 11 digital creatives who each help to shape Solve Web Media into the exciting and vibrant creative digital marketing agency it is today. Lawrence still retains the maven approach to business which helped him to organically create the business from the ground up, and you'll often find him listening to the latest podcast, reading blogs and immersing himself in the culture of digital marketing.
Lawrence still lives by the philosophy which came from the spark of that original dream he had atop a boat in Cape Verde sailing into the new dawn of his full and happy life…. love what you do and you'll never work another day in your life. This ethos, along with his verve and determination, has made Solve Web Media one of the top performing digital marketing agencies in the South West.
The Future….
…isn't written yet, but it's definitely looking bright (and more than a little geeky!).